WIN TICKETS TO SEE BILLY THE KID IN TORONTO OCTOBER 1!

Friend of Riffyou.com, Billy the Kid, will be taking the stage at The Cave (529 Bloor St. W., above Lee's Palace) in Toronto on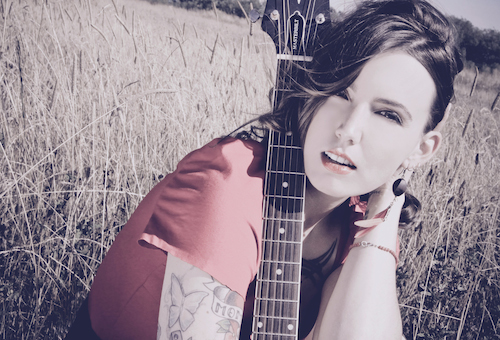 Wednesday, October 1, and we have a pair of tickets to giveaway!
Want them?
If so, follow us on Twitter @riffyou or at Facebook.com/riffyou, and tell us why these tickets should be yours – be creative!
Please use #riffyoubilly to ensure that we see your entry.
Contest closes Tuesday, September 30 at 12pm EST. The winner will be selected at random, and contacted shortly thereafter.
Earlier this month, Billy the Kid (aka Billy Pettinger) released Horseshoes & Hand Grenades, a great folk/alt-country album she made with the assistance of prominent UK rocker, Frank Turner.
"If anything, it was weird how normal and real it felt," says Pettinger of the experience with Turner. "Frank and I had only hung out threetimes and then we were in a studio together. It was reassuring to me that it was easy and felt very natural. We just wanted to play songs, so there wasn't much of a point to sit around and talk about it."
Click here to read Riffyou.com's full interview with Billy the Kid.
Please be sure to follow us on Twitter @riffyou and at Facebook.com/riffyou.