Exclusive! About a Song: PUP Explain "If This Tour Doesn't Kill You, I Will"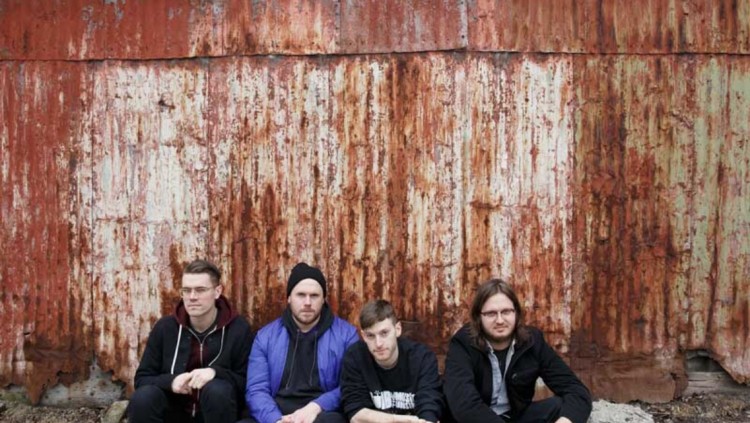 Today, Toronto punk rock quartet PUP confirmed that their much anticipated sophomore album, The Dream is Over, will be released on May 27 through Royal Mountain Records and Side One Dummy. Along with the album announcement came a video for one of the first songs to emerge from it, "If This Tour Doesn't Kill You, I Will."
As an exclusive to Riffyou.com, PUP vocalist and guitarist Stefan Babcock took the time to explain the story behind "If This Tour Doesn't Kill You, I Will."
Here's what Babcock had to say:
"The four of us in PUP, we're like brothers. We love each other. But, listen. If you spent 10 months of the year sharing beds and floors with your 3 idiot brothers, sitting in a van 6+ hours a day, every day, trying to annoy the shit out of one another, eating, breathing, shitting, always within hearing range of one another, day in and day out, you'd want to kill them too.
"You get bored in a van. You learn a lot about your bandmates. You figure out what makes everyone tick and how to piss each person off without even trying, for your own entertainment.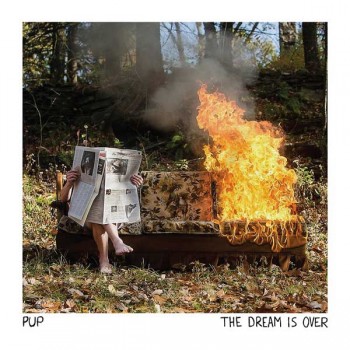 Because what else are you gonna do on that excruciating drive from Winnipeg to Saskatoon? But you also learn to stop when things are getting too real. Because sometimes shit gets pretty real on tour, and, like real siblings, instead of tormenting each other constantly, sometimes you need to have each others' backs. That's where you get those gang vocal lines: 'Why Can't We Just Get Along?!' and 'Why Can't Everybody Just Chill???'
"We all really do love each other – and it's a testament to that fact that the four of us can sit down together, as a unit, and write a song called 'If This Tour Doesn't Kill You, I Will,' knowing full well we've each felt this way at some point or another in the past two years. And also knowing that ultimately, despite all the bullshit, there's no one else in the world we'd rather share this wild ride with. We had a lot of fun writing this song. Contrary to what the lyrics might imply, it really seems to us like the ultimate celebration of friendship."
You can pre-order The Dream is Over right here.
-Adam Grant
The Dream is Over Tracklisting:
1. "If This Tour Doesn't Kill You, I Will"
2. "DVP"
3. "Doubts"
4. "Sleep In The Heat"
5. "The Coast"
6. "Old Wounds"
7. "My Life Is Over And I Couldn't Be Happier"
8. "Can't Win"
9. "Familiar Patterns"
10. "Pine Point"
Tour Dates:
Apr 17 – Amsterdam – The Sugar Factory #
Apr 18 – Hamburg – Nochtspeicher #
Apr 19 – Berlin – Cassiopeia #
Apr 20 – Cologne – Blue Shell #
Apr 22 – Brighton – Green Door Store #
Apr 23 – Norwich – Owl Sanctuary #
Apr 24 – Huddersfield – The Parish #
Apr 26 – Glasgow – Stereo #
Apr 27 – Liverpool – Studio 2 #
Apr 28 – Derby – The Venue #
Apr 29 – London – The Lexington *SOLD OUT*
May 26 – Toronto, ON – Phoenix Concert Theatre
Jun 1 – Pontiac, MI – The Pike Room at Crofoot ~
Jun 2 – Chicago, IL – Subterranean ~
Jun 3 – Minneapolis, MN – 7th St. Entry ~
Jun 6 – Seattle, WA – The Vera Project ~
Jun 7 – Portland, OR – Doug Fir Lounge ~
Jun 9 – San Francisco, CA – Rickshaw Stop ~
Jun 10 – Los Angeles, CA – The Echo ~
Jun 11 – San Diego, CA – Soda Bar ~
Jun 14 – Austin, TX – The Sidewinder ^
Jun 15 – Dallas, TX – Three Links ^
Jun 17 – Atlanta, GA – The Masquerade (Purgatory) ^
Jun 18 – Nashville, TN – The High Watt ^
Jun 21 – Washington, DC – DC9 ^
Jun 22 – Philadelphia, PA – PhilaMOCA ^
Jun 23 – Allston, MA – Great Scott ^
Jun 25 – Brooklyn, NY – Music Hall Of Williamsburg ^
# = with Modern Baseball
~ = with Rozwell Kid, Charly Bliss
^ = with Rozwell Kid, PKEW PKEW PKEW