AC/DC Drummer Charged with Attempting to Procure a Murder

AC/DC's tough year has just gotten much worse, as longtime drummer Phil Rudd has been charged with attempting to procure a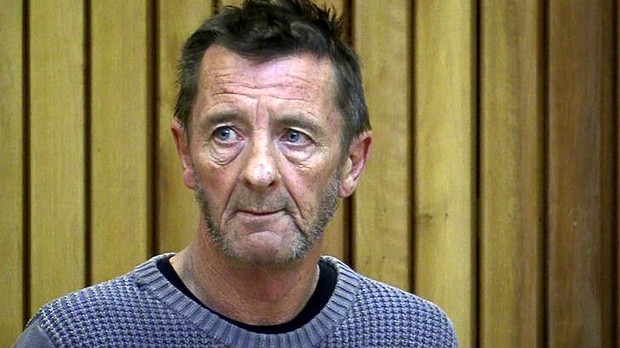 murder.
The 60-year-old – who joined AC/DC just ahead of their debut album High Voltage before a sabbatical that ran from 1983-1994 – didn't enter a plea and has been released on bail. He is expected to reappear in a New Zealand court in three weeks time.
According to police, Rudd had hired a hitman to kill two men. The names of the targets, as well as that of the hitman, were suppressed by the judge.
Rudd had his home raided, and is also charged with possession of methamphetamine and cannabis.
Recently, many AC/DC fans and media types alike raised an eyebrow when a new publicity photo of the band appeared and Rudd was not in it. At the time, AC/DC tried to cool any controversy by stating that he was still a member of the band, but couldn't make it for the shoot.
Seems like he might know what was keeping him so busy.
AC/DC has yet to comment on Rudd's situation.
In September, it was confirmed that guitarist Malcolm Young was retiring from the band. As we all know by now, he is suffering from dementia.
AC/DC's first album in six years, Rock or Bust, is due December 2. Touring plans have yet to be announced.
-Adam Grant
-Photo by: Stuff
Please be sure to follow us on Twitter @riffyou and at Facebook.com/riffyou.