AC/DC Singer Ordered Off the Road Due to Hearing Issue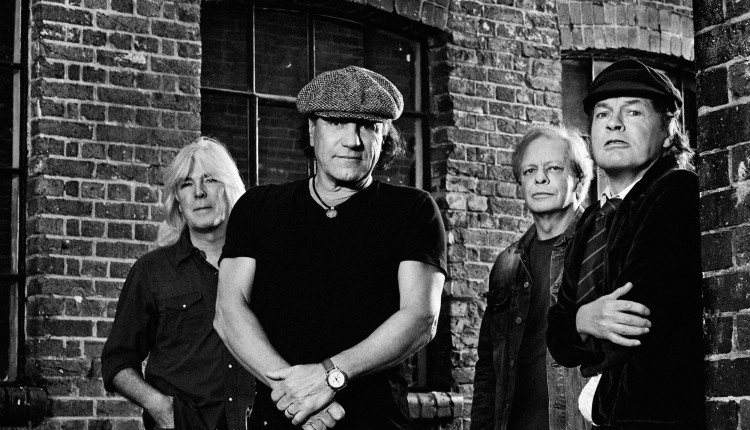 According to a statement issued on behalf of AC/DC, the legendary rockers behind classics like Back in Black and Highway to Hell have been forced to postpone their remaining American tour dates. Why? Well, the doctors for vocalist Brian Johnson have ordered him off the road or risk "total hearing loss."
It is unclear whether this means Johnson will have to give up the AC/DC mic for good, or if this is a break designed to calm down an ailment of some sort.
Rolling Stone reports that AC/DC will make up for these postponed shows, "likely with a guest vocalist." (Let the speculation for who that may be, begin.)
It's been a tough go for AC/DC the past few years. Malcolm Young was forced to retire from the band after being diagnosed with dementia. Meanwhile, longtime drummer Phil Rudd recently had some serious legal troubles in New Zealand – and generally came off looking like a crazy person.
Here's hoping this isn't how the great rock n' roll machine of AC/DC comes to a halt.
These are the shows that'll be made up at a later date:
March 8 – Atlanta, GA @ Philips Arena
March 11 – Ft. Lauderdale, FL @ BB&T Center
March 14 – Greensboro, NC @ Greensboro Coliseum
March 17 – Washington, DC @ Verizon Center
March 20 – Detroit, MI @ The Palace
March 23 – Columbus, OH @ Nationwide Arena
March 26 – Cleveland, OH @ Quicken Loans Arena
March 29 – Buffalo, NY @ First Niagara Center
April 1 – Philadelphia, PA @ Wells Fargo Center
April 4 – New York, NY @ Madison Square Garden