An Outsider's Appreciation for Glastonbury

Glastonbury Festival; it's as much an English tradition as endless cups of tea, steak and kidney pie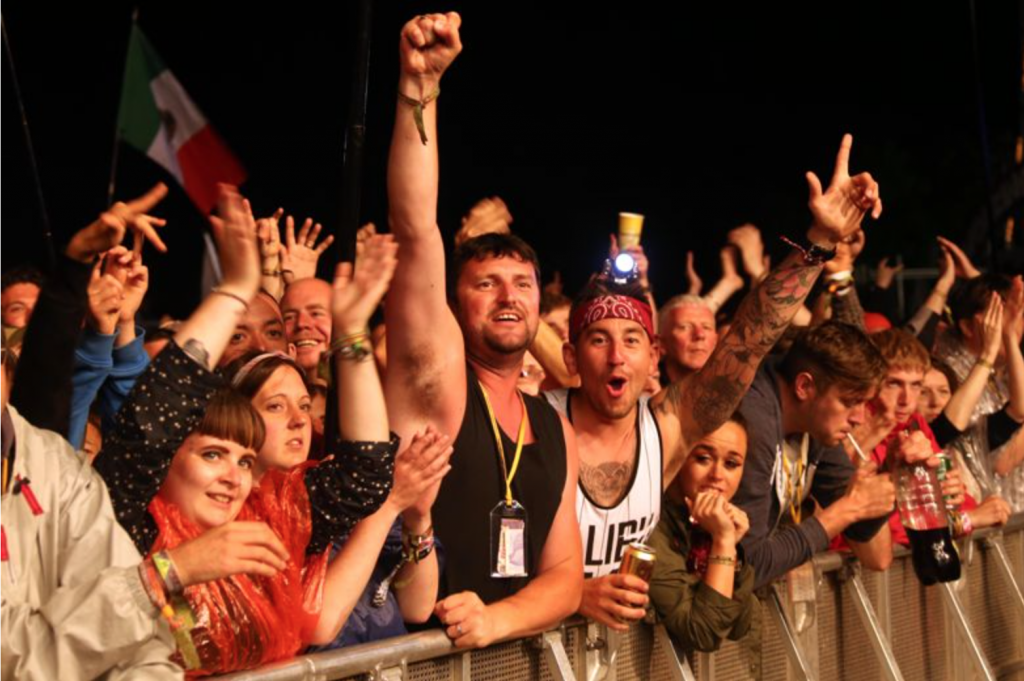 and football hooliganism. It's been a part of music fans' yearly must do lists since the 1970s, when it began as the Pilton Pop, Blues & Folk Festival. Held almost every year (with a break every five years or so to allow the land to fully recover and to allow the organisers some time off), it's organised by Michael Eavis and his daughter Emily, taking place on their own land in deepest, darkest Somerset.
During the inception of the festival, it adopted a hippie ethos; peace and joy were abound, and pleasingly it's still present today. To quote the Glastonbury website – "Here, amongst the sound of wind chimes and drums and the scent of wood smoke and baking bread, is a place to celebrate being alive and to explore the ideas that survival and fulfilment do not need to be driven by consumption and competition." I don't know about you, but that sounds like paradise to me.
Of course the main reason most attend Glastonbury is for the music; and why not? Over the course of the last 44 years, it's played host to some of the most wonderfully eclectic festival lineups anywhere. In the last few years alone it's seen Metallica, Dolly Parton, David Bowie, The Pet Shop Boys, Oasis, Paul McCartney, Stevie Wonder, Madness, The Rolling Stones, Frank Turner and (unfortunately) Beyonce grace it's many stages.
This year Pharrell Williams, Florence + The Machine, Patti Smith and the mighty Foo Fighters all slated to perform. I don't have a ticket. I'm gutted. Happily though, Glastonbury remains untouched by the evils of massive corporate sponsorship and overly inflated ticket prices (a ticket for five days costs just £220) unlike so many other music festivals, where tickets are often up to £100 more expensive – and the festivals are two days shorter.
With an average attendance of around 175,000 people, if you want a ticket, you have to be on the ball – they usually sell out faster than any average human can blink, which is both understandable and infuriating for the many thousands that are left disappointed. Demand for attendance got so high a few years ago, Michael Eavis was forced to erect security fencing around the site. I can see why – as the festival grew in popularity, numbers were swelled by people sneaking into the site.
For many, Glastonbury represents the last true music festival; its lack of musical bias, varied line up of artists and lack of corporate sponsorship and it's idyllic setting – in some of the most beautiful countryside you'll ever see – equals paradise for music lovers, creative types, free spirits and those who simply want to escape somewhere for the weekend. I haven't been; but if I get the chance, I'm going.
-Chris Hughes
–Photo by: Jason Bryant
Please be sure to follow us on Twitter @riffyou and at Facebook.com/riffyou.