Anberlin Releasing Farewell Photo Book

On November 26, 2014, alt-rock collective Anberlin played its final show in Orlando, Florida,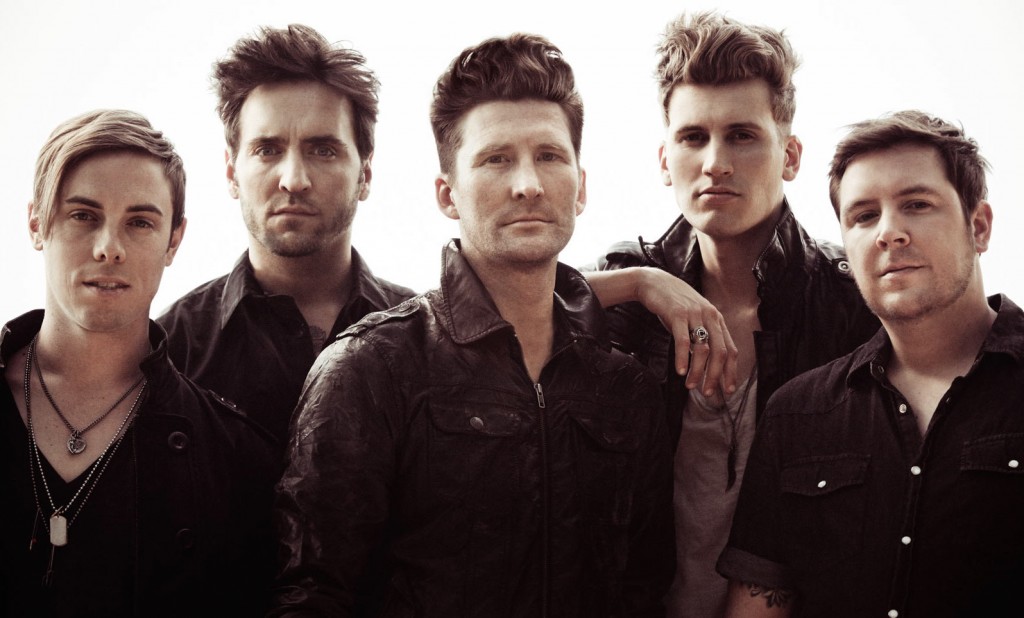 capping a 12-year run that culminated with the release of the Slowborn album.
However, the band's web store is still in action and taking orders for the Anberlin: We'll Live Forever Photo Book. It'll be pressed once, making this souvenir a limited edition offering. It can be purchased today individually or in a bundle, but won't be shipped out until late May.
"Anberlin: We'll Live Forever Photo Book is a behind the scenes look at Anberlin on and off stage from 2003-2014," reads a description on the store. "The book documents the growth of Anberlin through the lens of photographer & friend Nicole Rork. The book culminates in extensive photographs of the Final Anberlin Tour in the Fall of 2014, with a look both onstage & backstage at 9 shows on the bands farewell tour. Included is an exclusive behind the scenes look at the Final Show in Orlando, FL on 11/26/14."
Ahead of Anberlin's final bow, Riffyou.com spent some time with bassist Deon Rexroat to discuss the challenges of bidding adieu.
"It's really hard not to look back on one's career knowing it is coming to a close and feel something as you realize what a great 12 years it has been," said Rexroat.
"Don't be sad that this is ending," he added. "Remember the songs that mean something to you because you still have them as long you care to listen. With music and art, the artist leaves a piece of himself behind in his work. I like to think that not only can current fans always listen to our songs, but also that new people will continually discover Anberlin because of the music we will be leaving behind."
-Adam Grant
Please be sure to follow us on Twitter @riffyou and at Facebook.com/riffyou.