Q&A: Lieutenant – Foo Fighters Bassist Learns to Fly Solo

As a member of Foo Fighters, Nate Mendel didn't theoretically need to step outside of that big rock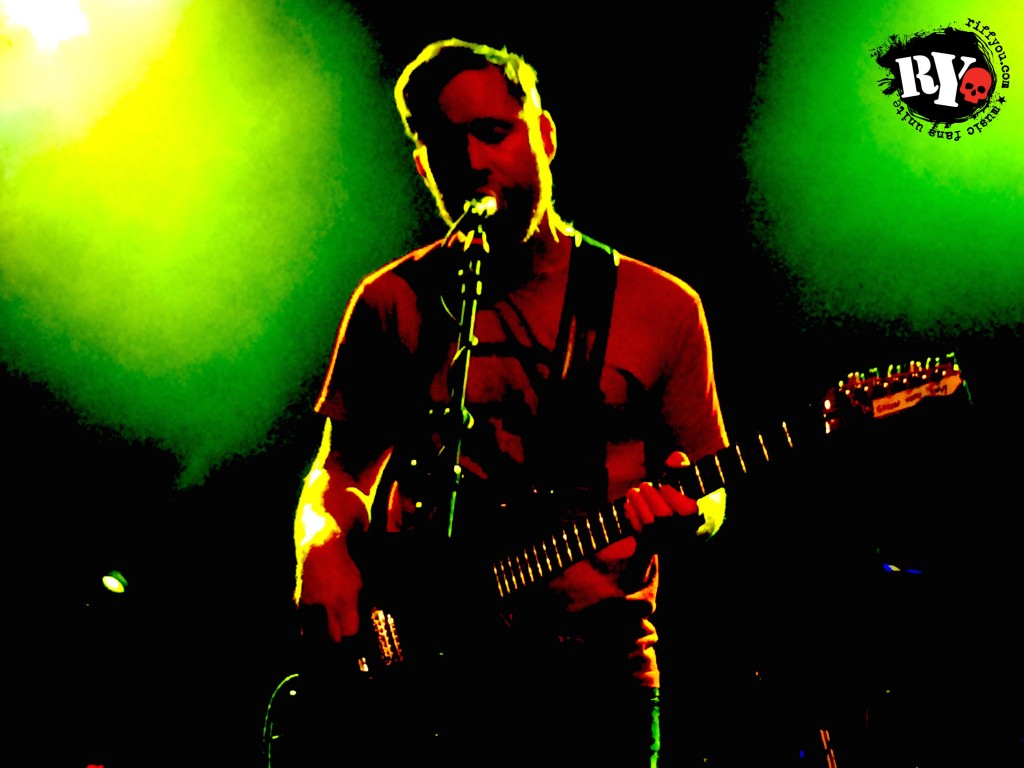 n' roll machine to try his hand at a modest, yet genuine and heartfelt solo project: Lieutenant. He has the security, reputation and likely bank account numbers that would keep many others at home resting while not in studio or on tour with their full-time band.
But for Mendel – who also helped kick start the rise of emo with Sunny Day Real Estate before joining Foo Fighters in 1995 – stepping out from behind the bass and sliding over to the spotlight has given him the opportunity to open new creative windows that have been sealed for years.
With his debut Lieutenant album, If I Kill This Thing We're All Going To Eat For A Week (available through Dine Alone Records), Mendel balances an appreciation for jangly, sunny California rock music, with an introspective quieter side that's as comforting as it is entrancing.
Before Lieutenant – which also includes Christian Wargo (Fleet Foxes) Paul 'Pablo' Wilson (Snow Patrol), Jorma Vik (The Bronx, Mariachi El Bronx), and Toshi Kasai (Melvins, Helmet) – took the stage for a recent appearance in Toronto, Riffyou.com sat down with the thoughtful and funny Mendel to discuss evolving as a writer; being judged differently due to his stadium-sized day job; his frontman approach; and how going solo has provided him with newfound artistic confidence.
RY: When the lyrics and music for this project first began to emerge, what was your initial reaction?
Nate: "I think that I am at a bit of an advantage and a bit of a disadvantage for waiting as long as I did to make a record and having as much experience doing bands as I have. Because I know what things should sound like and that's where the experience comes from – the lack of experience [as a solo artist] allows you to realize when you're not reaching that level. So, there's a push and a pull there. But ultimately, it was good. If you have an idea in your head that you find compelling, you're eventually going to be capable of making that happen. It's just a matter of how much work it takes."
RY: Lyrically, did you surprise yourself at all with what came out?
Nate: "Yeah, I like the lyrics on the album – I am proud of them and I didn't think that would happen. When talking to friends about doing the album, I said, 'Well, I am going to give myself a pass on the lyrics,' because honestly, I've always kept a pretty dim view of rock lyrics. Some of them are great, but a lot of them really aren't – they're clearly syllables and phrases that were just nonsense in the song writing process and continued to be nonsense even when they became words. Sometimes that's lyrical and beautiful and compelling, and sometimes it's nonsense.
"So I said, 'I am novice guitar player, I am a novice singer, I am a novice song writer – I have my hands full, I am going to give the lyrics a pass,' because a lot of people do. But I worked really hard on them and found that I liked coming up with certain phrases and having them be evocative of a scene and then building on that to try and build a complete scene. I liked the process and think that it was occasionally successful."
RY: Being a lyricist, you're exposing a whole other side…perhaps a more vulnerable one. Were you ever concerned about what you were putting out there?
Nate: "The honest answer to that is that I cloaked my ideas in enough metaphor, so that they didn't really seem that vulnerable. What I'd like to do is have a lyric be intelligible and meaningful – I think this is what most people are going for – and not completely obvious. But, not always. Sometimes [a song] is purely lyrical. Sometimes there is no point behind it, or a thought or feeling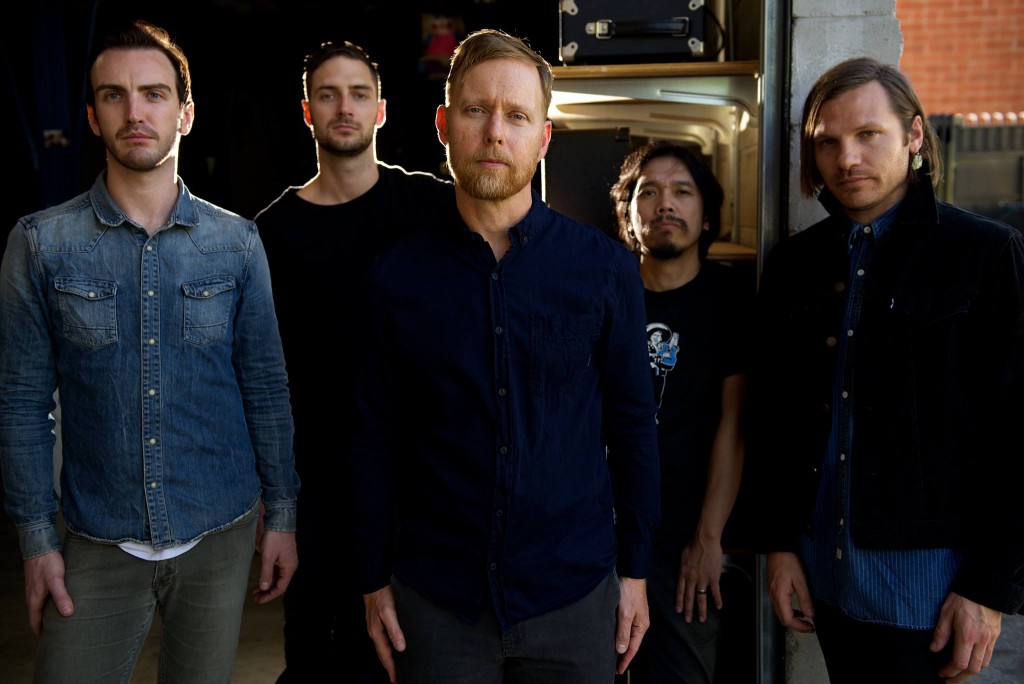 about how the world works, or your place in it, that somebody is trying to get across. Sometimes they're Bruce Springsteen lyrics [like] 'this is how I feel about union workers in New York City.' Sometimes, there's something in-between – I'd like to find that nice balance. There's definitely going to be more revelations as I become more comfortable as a lyricist." 
RY: When Lieutenant began to take shape and you knew an album would come out and that you would tour, was there any concern that you may be judged differently because of your time in Foo Fighters and Sunny Day Real Estate? 
Nate: "I don't know. The record has been out for three weeks and I've done probably 10 shows. It's all still fairly new and I haven't read any reviews and I probably won't – that's one surefire way of finding out how people feel about what you're doing. But, the people who come to the shows are largely Foo Fighters fans or Sunny Day Real Estate fans. They're very supportive and know my history. From what I've gathered, I'm not seeing people go, 'Wait, I thought you were going to sound like Sunny Day Real Estate, this isn't doing the same thing for me that that band did.'
"I feel that if there's going to be a negative aspect to it, it's that the music will be taken less seriously because I've got this relative behemoth of a band that I am a part of, and that I am just doing this on the side and it isn't life or death for me. It's not that the music is taken less seriously, but it's looked at with less of a critical eye because it seems like I am a dilatant."
RY: Was it important for you then to put out an album that could stand on its own and dissuade that outside point of view?
Nate: "Absolutely, but that's what a musician's going to say. No one is going to say '70% is good enough,'" laughs.
RY: You're in a band with one of rock's most popular frontmen (Dave Grohl) and have likely seen many others throughout your travels. Ahead of Lieutenant, did you pay much attention to how a frontman should handle himself? If so, did you apply anything you learned to this experience?
Nate: "I think I've applied anti-examples with what I am doing now. If you are an extrovert and have a strong personality, those are winning attributes to have live. I am a quiet person, so the anti-example for me is somebody getting up and trying not to be who they are on stage. I am probably overly confessional on stage because that's the nature of who I am. I am not putting up a persona and remaining in character on stage like, 'I am a guy in a rock band and this is my rock n' roll persona.'
"I am me and maybe that'll change over time if I want to take this in a different artistic direction, but right now it's like, 'I've written these songs and now we're together in this room and I am performing them for you.' If something goes wrong or something goes right, or I am feeling any particular thought, I am not likely to mention it."
RY: When looking at this album now, has it changed your view on who you are and what you are about creatively?
Nate: "Yeah, absolutely. But I am still in the process of figuring that out, because up until this point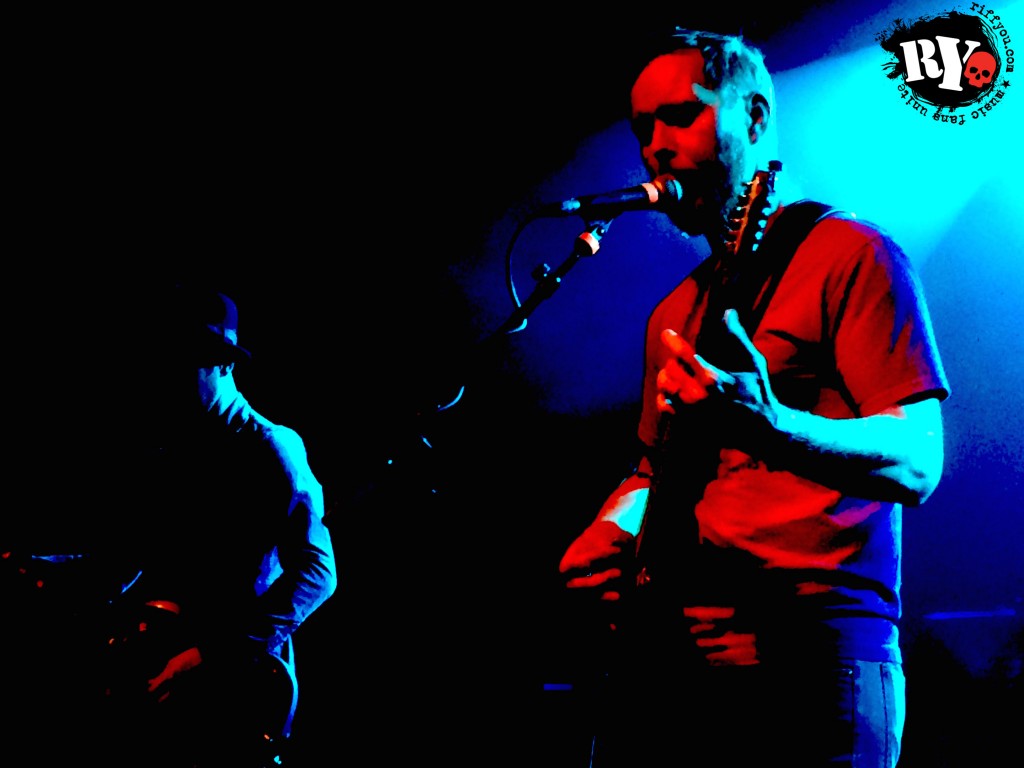 I've been a 'band guy,' more specifically, a bassist. What I do creatively is my best to help my band move forward in the world successfully – that's what I do. So, what I typically do is thoroughly dependent on other people. In many ways with a solo project, you're still dependent on other people, but the song writing and a lot of the creative direction is all my own. I need to make the decision of if I prefer this – as in something I like enough to continue doing. I am in the process of working that out. Thus far, I love it and I think it's very valuable. But, it's still very early to tell.
"It's a whole other level of responsibility and work and effort and repercussions when things don't go right – that's not for everyone. But I feel like this is something I want to take hold of."
RY: That said, is it still too early to tell what this album means to you?
Nate: "It's not too early to think about it, but it's too early to make a judgment on it. It's entirely likely that it'll be something that I notch off a list of things I would liked to have done…then I'll study renaissance painting, or something. Fuck, I don't know," laughs.
-Adam Grant
Please be sure to follow us on Twitter @riffyou and at Facebook.com/riffyou.