The Ascot Royals Holding Fundraiser After Gear Stolen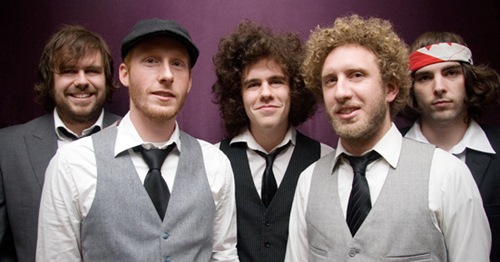 Rock act The Ascot Royals experienced one of the worst nightmares a band of any size and scope could imagine: having their gear stolen. Now, the band is holding a fundraising concert on December 6 at Club NV in Brantford, ON.
As the story goes, the band's van was stolen from outside of Lynden Park Mall in Brantford on October 22. The van was holding $20,000 worth of The Ascot Royals' gear and when the vehicle was discovered five days later, it was all gone.
"These instruments, all of which were bought with our hard earned money and took years to find and accumulate, were the one thing we could always rely on," expressed the band in a statement upon their Website. "We are all devastated by the loss and profoundly shocked by the indecency and one's pure lack of shame in stealing from musicians. At this point, we are unable to purchase back the equipment we had lost, which puts us in a very tough spot as we are unable to function."
At the fundraiser concert, which will also feature performances by Repartee, Ghost Town Orchestra, and Convoys, attendees will be able to enter a raffle for the chance to win a myriad of prizes. Up for grabs are items like an Epiphone dot studio guitar; a night in Toronto entertainment package; studio time; plus a variety of gift cards. An online auction will also commence shortly.
To find out how you can help, or for more information, visit www.save.theascotroyals.com/#help.