Austra Releases Sexually-Charged Video for "Forgive Me"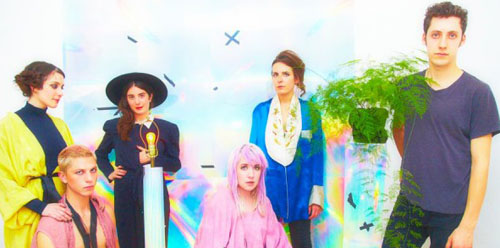 Electronic music act Austra has put forth a creepy, yet sexually-charged video for "Forgive Me," the third single off of the group's 2013 release, Olympia. If you've ever yearned for, or loved getting some tail in a forested area, then this video's definitely for you.
Austra's Katie Stelmanis says this of the Claire Edmondson directed clip: "A night vision camera captures life in a dark park. Among the hidden corners and leaf-covered hideaways, people purge and absolve their sins through sexual liberation. We highlight a romance between a man and a woman who seek forgiveness from each-other: the only forgiveness that is of any importance."
The "Forgive Me" single, along with a pair of new b-sides – "Hopeless Place" and "Holy Play" – will be available digitally on November 26. Music by Austra can be purchased directly from the Paper Bag Records store.
Toronto's Austra is currently on tour overseas:
11-18 Strasbourg, FR – Le Laiterie
11-21 Glasgow, UK – CCA
11-22 Dublin, IE – Button Factory
11-23 Manchester, UK – Manchester Deaf Institute
11-25 London, UK – Koko
11-29 Hong Kong, HK – Clockenflap Festival
02-13 Adelaide, AU – Adelaide Uni Bar
02-14 Sydney, AU – The Standard
02-15 Melbourne, AU – The Corner Hotel
02-17 Perth, AU – Perth International Arts Festival