Mastodon Releasing "Black Tongue," a Pallet-Crushing Beer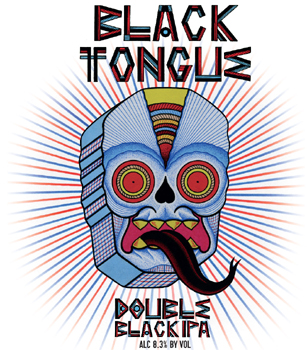 Metal masters Mastodon may already overpower your ears, but the band is now also aiming to overwhelm your pallet with the release of its Black Tongue beer.
The double-black IPA has an alcohol level of 8.3% and is dark enough to make a glass of Guinness feel pale. Developed over 18 months in partnership with Signature Brew, Black Tongue will make its way to those in the UK on December 3. It isn't clear if the beer will eventually ship to North America.
"Rumbling smoky notes are offset by the elixir of misbehaving punchy hops," reads a statement on the Signature Brew site. "Mosaic and Magnum hops to the front, with Carafa Special 3 Malt and Pale on the baseline. The band wanted to create a 'pallet crusher' and that's certainly what has been delivered. A beer for enjoying slowly, letting the bombardment of flavour and intensity hit your tongue and explode with every sip."
This potent pint-filler is named after the track "Black Tongue," which first appeared on Mastodon's 2011 album, The Hunter.
Mastodon will release its new live LP, Live at Brixton, on December 10. Fans can pre-order it now.
In the meantime, check out the promotional video for the Black Tongue beverage: