No Rift: Sambora Explains Bon Jovi Exit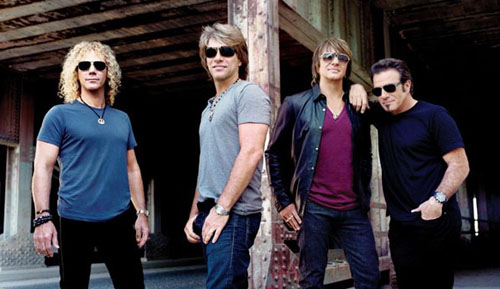 In April, it was revealed that Bon Jovi's lead guitarist Richie Sambora had parted ways with the band due to "personal reasons." Because that isn't an exciting reason to be presented with, many speculated that there was a rift within the band and that Sambora had left due to a disagreement regarding money.
However, Sambora recently informed Billboard that the reason why he stepped away from Bon Jovi's Because We Can tour was more to do with family than anything else.
"Honestly, I went out for the first leg of the tour, [and] I had no idea this was going to happen," explained Sambora. "I just started spending time with my kid between [tour] legs, and my spirit wouldn't pull myself out the door. I just needed to be home."
Sambora went on to say that he does hope to rejoin the band at some point and that he doesn't "think it's going to be the end of the band."
Meanwhile, Sambora is remaining musically active, as he has released a pair of singles ("Come Back as Me" and "Engine 19") this year.
RiffYou fan reporter Tanja Saric recently took in Bon Jovi's gig at the Air Canada Centre in Toronto. Click here to find out how it went.