Billy Talent Returning with Greatest Hits Album

Today, great Canadian rockers, Billy Talent, took to their official website to squeeze themselves into a classic television screen and announce that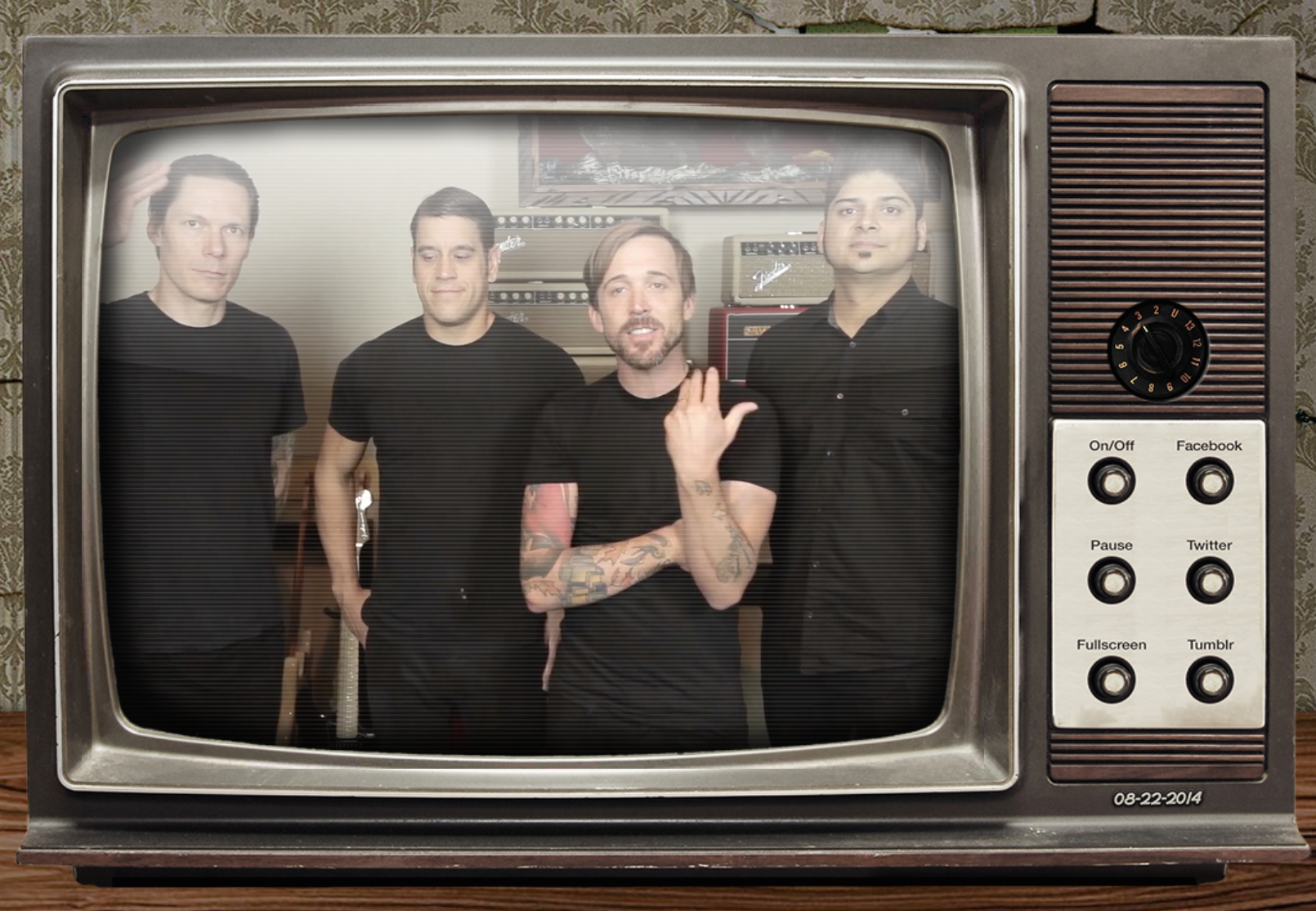 they will soon be releasing a greatest hits collection.
"We're actually releasing a greatest hits record, which is awesome [and] a dream come true," said frontman Benjamin Kowalewicz in the video. "All the songs that we have on the record are songs that have changed us and sculpted us the band we are over a time period of 10 or 11 years. We're very proud of it."
Draped in black attire alongside bandmates Ian D'Sa (guitar), Jon Gallant (bass), and Aaron Solowoniuk (drums), Kowalewicz added that two new songs would be featured on the album, and represent where the band is at today.
The band stopped short of declaring which songs will make the cut, or when the album will be dropped, but Riffyou.com would put its money on the holiday season – an always popular time for greatest hits collections.
We also expect the album to primarily consist of radio singles, but if we were able to determine the tracklisting, here's how it would look:
1."Devil in a Midnight Mass"
2."River Below"
3."Stand Up and Run"
4. "Devil On My Shoulder"
5. "Try Honesty"
6. "Cut the Curtains"
7. "Surrender"
8. "Rusted from the Rain"
9. "Red Flag"
10. "Surprise Surprise"
11. "This Suffering"
12. "Standing in the Rain"
13. "Viking Death March"
14. "The-Ex"
15. "The Navy Song"
16. "Nothing to Lose"
17. "Perfect World"
18. "New Song 1"
19. "New Song 2"
(Win tickets here to see Billy Talent at Riot Fest in Toronto!)
Please be sure to follow us on Twitter @riffyou and at Facebook.com/riffyou.