Blue Rodeo Named Record Store Day Ambassadors for Canada

After Public Enemy's Chuck D was appointed Record Store Day 2014 Ambassador in the US, the Canadian version of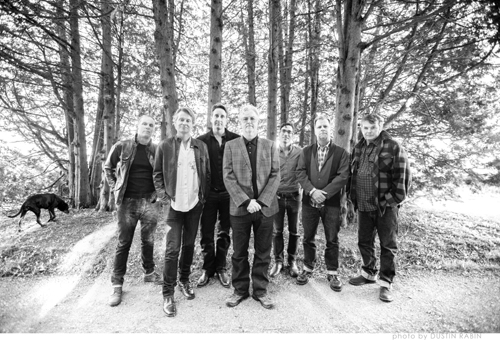 the event has opted to bestow the same title upon alt-country/rock stalwarts, Blue Rodeo.
Formed in 1984, the Canadian Music Hall of Famers have 13 albums to their credit, the latest of which is 2013's In Our Nature. During their time on the scene, Blue Rodeo has filled the ears of Canadians with memorable tracks like "Try," "Lost Together," "Hasn't Hit Me Yet," "Til I Am Myself Again," "Diamond Mine," and many more.
"When my kids began to develop their own unique tastes in music I took them to their first independent record store," says Blue Rodeo's Jim Cuddy. "It was like a whole new world had opened to them. The fact of the matter is those record stores are so much more than just merchandise sellers. They are a social service. Like-minded people sharing their love and knowledge of music. My children have never lost their connection to independent record stores and their knowledge of music is now broad and unique. Makes a parent proud."
"Growing up, records were our religion," adds the band's Greg Keelor. "They were our statements of cool. We carried them from party to party, rec room to rec room, symbols of our hipness. It's funny, things haven't changed that much. Go buy some records.  Take a trip!"
Record Store Day will take place on Saturday, April 19. The full list of international Record Store Day titles will be released on March 20, 2014.