Born Ruffians to Release Deluxe Edition of "Birthmarks"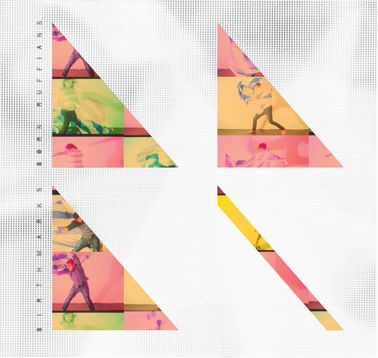 Mightily-talented Toronto, indie rock act Born Ruffians will release a deluxe edition of their 2013 album, Birthmarks, through Paper Bag Records on March 25. Included in the mix is the original 12-track album, along with four brand new songs, and five acoustic versions of songs from Birthmarks.
Three of the new tracks – "Harmony," "Cherry Wine," and "With An Axe" – were all recorded during the Birthmark sessions. While the fourth, "Oh Cecilia," is a "never before heard" song that will only appear on the 1,000 copy-print of this deluxe album. As for the acoustic endeavours, they were performed by frontman Luke Lalonde in a practice space.
Upon the band's official website, two new tracks will make their debut every Tuesday, leading up to the album's release. One will be from the deluxe edition, while the other "will be another acoustic track that won't be available anywhere else."
Earlier this month, Born Ruffians received a JUNO Awards nomination for Breakthrough Group of the Year, and was named as a performer at this year's excellent-looking TURF music festival.
Here's the track list:
Disc 1:
"Needle"
"6-5000"
"Ocean's Deep"
"Permanent Hesitation"
"Cold Pop"
"Golden Promises"
"Rage Flows"
"So Slow"
"With Her Shadow"
"Too Soaked To Break"
"Dancing On The Edge Of Our Graves"
"Never Age"
Disc 2:
"Harmony"
"Cherry Wine"
"Oh Cecilia" (*Exclusive to CD)
"With An Ax"
"Rage Flows" (Acoustic)
"Wandering Eye"
"Needle" (Acoustic)
"Never Age" (Acoustic)
"Your Sufferin' Heart"