Brody Dalle Releasing "Diploid Love" on April 28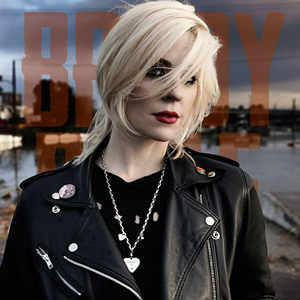 Not even a week after debuting the single, "Meet the Foetus / Oh the Joy," NME.com is reporting that Brody Dalle will release her first solo album Diploid Love on April 28.
Co-produced by Dalle and Alain Johannes (Them Crooked Vulures, Arctic Monkeys), the album features guest appearances by Garbage vocalist Shirley Manson; Nick Valensi of The Strokes; Emily Kokal of Warpaint; along with Michael Shulman of Queens of the Stone Age.
"I've always had a hand in crafting how it's going to sound and hearing it and trying to make that happen," says Dalle. "But it's the first time I've put my name on something for production."
Dalle released a trio of albums through her band The Distillers, including 2000's Self-Titled­, as well as Sing Sing Death House (2002) and Coral Fang (2003). In 2009, she released an album under the Spinnerette moniker.