Burly Calling VIII Q&A: Bombing Neverland

Leading up to Burlington, Ontario's Burly Calling VIII independent music festival, Riffyou.com will be catching up with some of this year's participants to discuss why you should be in their crowd, thoughts on the festival, as well as the ideal place to go when drunk or hungover after a show.
Today, here's our Q&A with John Fielding of rock act, Bombing Neverland. Catch his band play Friday, December 5 at the Boston Manor (9pm). Click here to view the full festival schedule.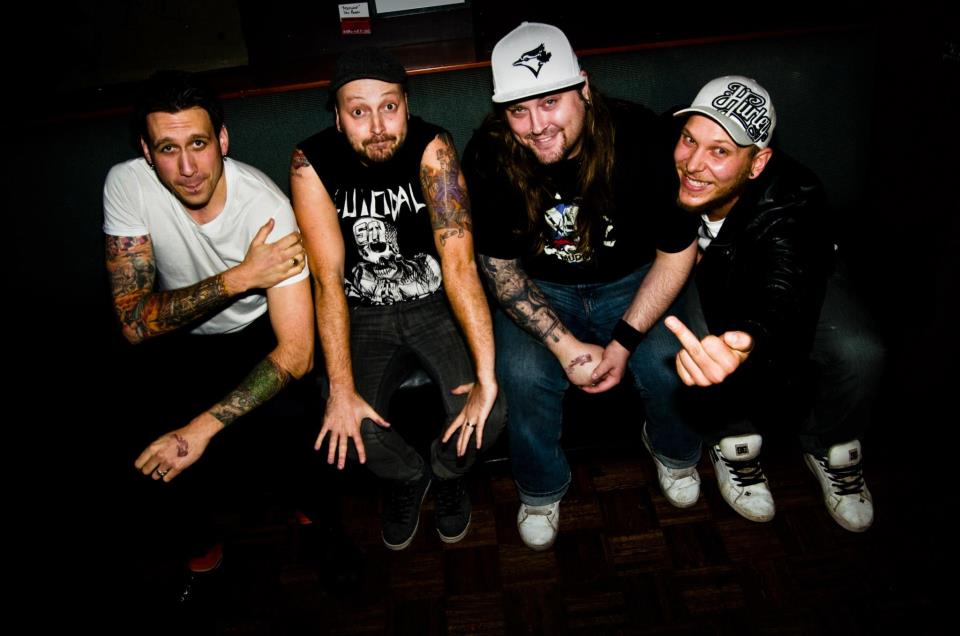 RY: Apart from your Burly Calling showcase, what else is your band up to?
John: "My other band, Out of Options, is recording some new music, and Bombing Neverland is cheering from the sidelines!"
RY: For those attending Burly Calling, tell them why they should come and see your band. State your case!

John: "Well, Out of Options haven't played in 10 years and may not play again. Bombing Neverland is worth seeing mainly because of [bassist] Mike Hanley – he's pretty dreamy and has promised to expose his genitals on stage."
RY: If this is your first Burly Calling show, what do you hope happens? (If it's not, what do you remember about your first Burly Calling gig?)

John: "BN has played pretty much every year (including the inaugural event) and OOO is comprised of mostly BN and Jess from the Video Dead – who plays every year. So it's Out of Options' first one, and hopefully we can make some waves and get invited back next year."
RY: Who do you want to see at Burly Calling this year, and why?
John: "Always Outnumbered, Ruins, Outspan, Gang of Five Robots, Boys Night Out, No Connection – challenge fellas!"
RY: How much sleep do you anticipate having during Burly Calling weekend?
John: "I'll sleep when I'm dead."
RY: What is the best venue you've played (Burlington or otherwise) and why?
John: "I love The Boston Manor 'cause it's big and the sound is great. I also love playing The Queens Head. It's always super packed, but enough space to move around while playing."
RY: If drunk and/or hungover after a gig, where is your go-to spot?
John: "For what? A Caesar? I like to support the local businesses so probably Kelsey's or Boston Pizza."
RY: Of course, there are many independent music festivals out there. What do you think separates Burly Calling from the rest?

John: "It's more communal than other festivals I've done. There is a specific scene with specific members and bands that have kept the 905 alive. For me, that's what separates it from others…and getting to see all of your friends in one weekend. Also, the fact that it's in the wintertime. All other festivals mainly take place in the summer time. It's kind of a refreshing change and something to look forward to before the holidays. It's also really grassroots too, and big bands playing small clubs. That's fucking rad."
Please be sure to follow us on Twitter @riffyou and at Facebook.com/riffyou.