Burly Calling VIII Q&A: Dirty Jeans

Leading up to Burlington, Ontario's Burly Calling VIII independent music festival, Riffyou.com will be catching up with some of this year's participants to discuss why you should be in their crowd, thoughts on the festival, as well as the ideal place to go when drunk or hungover after a show.
Today, here's our Q&A with Kelly Boag of Dirty Jeans. Catch her band play Friday, December 5 at Boston Manner (8:30pm). Click here to view the full festival schedule.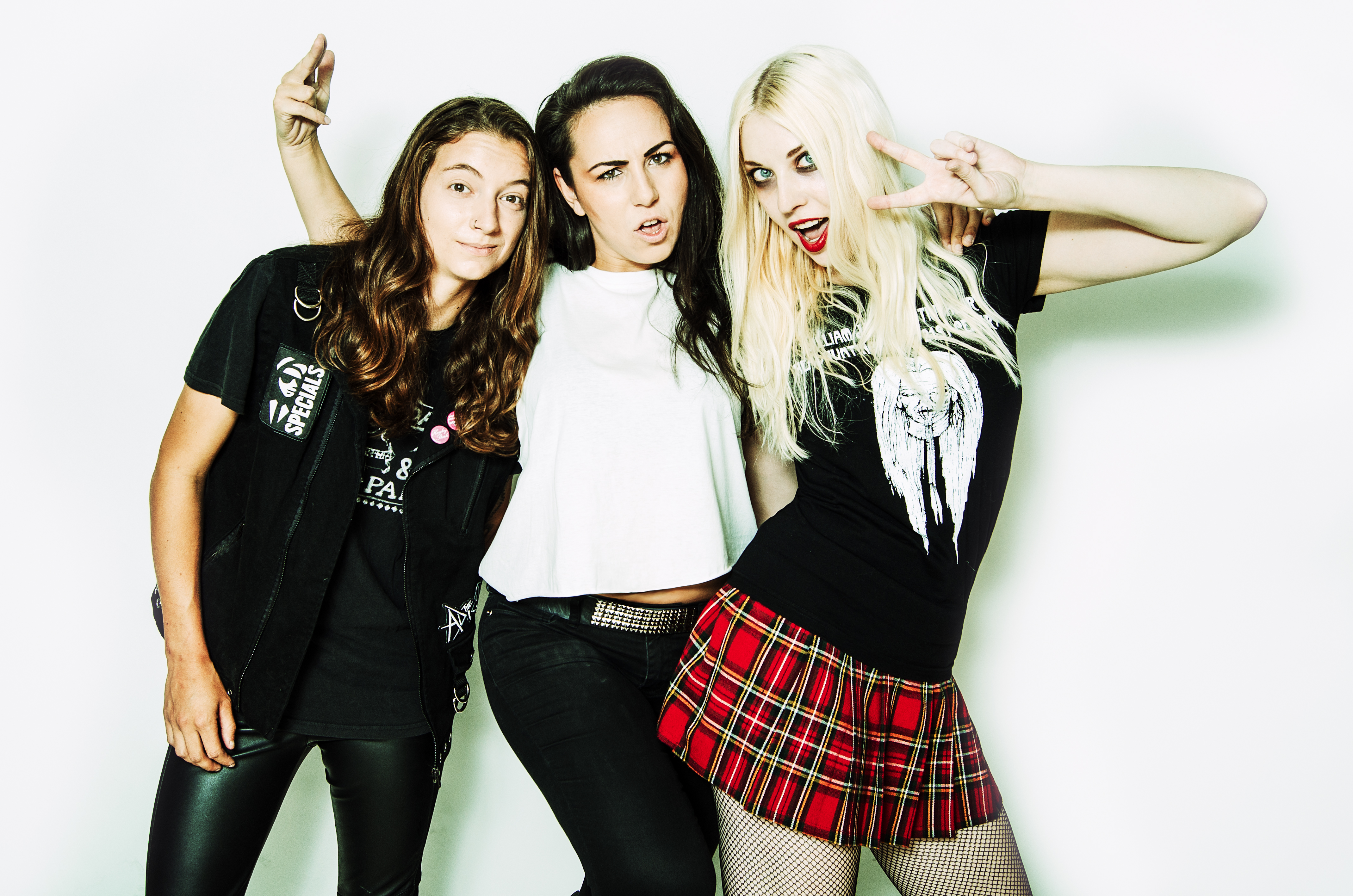 RY: Apart from your Burly Calling showcase, what else is your band up to?
Kelly: "Well, currently we're planning our EP release, but sadly you'll have to wait until the New Year for that to drop. Though we will be celebrating our second appearance at Burly Calling with something very special! So you'll want to make sure to follow us on the social medias so that you don't miss out!"
RY: For those attending Burly Calling, tell them why they should come and see your band. State your case!
Kelly: "I heard Prince is coming to see us. Better start lining up."
RY: If this is your first Burly Calling show, what do you hope happens? (If it's not, what do you remember about your first Burly Calling gig?)
Kelly: "I really, really hope I don't slice my left index finger open the day we play. Then forget my super glue, and have to use duct tape again. Phantom finger bass shredding is so 2013."
RY: Who do you want to see at Burly Calling this year, and why?
Kelly: "Honestly? I'm not sure if I'm supposed to be saying this… cause it's kind of a secret y'know. But, I heard that this year Kyle Bishop would be performing scenes from Magic Mike during Grade's set. So that's like, worth the price of admission alone, right?"
RY: How much sleep do you anticipate having during Burly Calling weekend?
Kelly: "Disco naps only."
RY: What is the best venue you've played (Burlington or otherwise) and why?
"Oh man, talk about your unfair questions! Every city has a venue that's near and dear to my heart. Hamilton, This Ain't Hollywood, you know I love you! But Pappy & Harriet's Pioneertown Palace out in Pioneertown California will always be my first love. That place is sheer magic, and the women who run it light up my life. In fact, it's making me feel rather home sick. Just go, and you'll know exactly what I'm talking about! Seriously. Do it!"
RY: If drunk and/or hungover after a gig, where is your go-to spot?
Kelly: "Like, right after a gig? Or the morning after? Cause, uh, I could eat. The greasier the better. Bonus points for anywhere with mimosas!"
RY: Of course, there are many independent music festivals out there. What do you think separates Burly Calling from the rest?
Kelly: "Burly Calling is different in the way that it's the only indie festival that operates in a town with the biggest free music festival in the country, that prides itself on 'local' talent, only to over look it. So for all of us slugging it out in the trenches, we have this amazing ally that not only recognizes hard work and dedication, but that also fights hard for chances for us to showcase our passion."
Please be sure to follow us on Twitter @riffyou and at Facebook.com/riffyou.