CMW Artist Profile: Folk n' Roll band, Sun K

Throughout Canadian Music Week, Riffyou.com will be introducing you to some of this year's amazing lineup. Today, here's a look at folk n' roll band, Sun K. Check out the band's CMW dates at the bottom of the interview.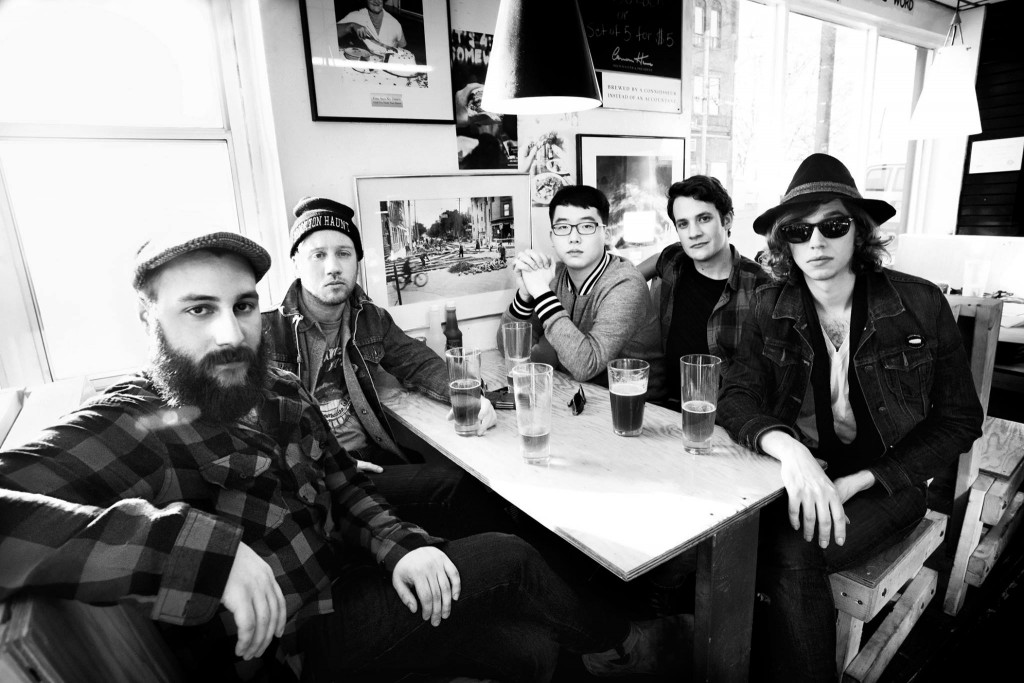 Band Name: Sun K
Band Members: Kristian Montano (vocals, guitar), JuHang Sin (bass), Stuart Retallack (background vocals, horns, keyboards), and Kevin Butler (background vocals, guitar, strings.)
Years Active: 2
City of Origin: Toronto, ON.
Latest Release: Northern Lies
Who are you and what do you do?
"We're a Toronto based folk n' roll band."
In 20 words or less, how would you describe your band?
"A tasty treat of Woodstock harmony dipped in bluesy psychedelia – smoked in Rock n' Roll."
Why should people care about your band?
"I feel we have a sound right now that not many people have and I love playing it, but I've never really thought of it like that. If people hear the music and don't care about it, that sucks, but I'd still be here doing this."
If someone comes to your show at CMW, what could they expect to see?
"Hopefully a lot of people having a really great time."
How vital is CMW to a band in your position?
"To be honest, it's not so much vital as it is just humbling. It's our first time playing CMW. We know the history of the festival and get to play with so many big names in the industry… it's an amazing opportunity and we're really excited to throw our tunes into the mix."
What do you hope to achieve at CMW?
"I'd like to play for a bunch of people who wouldn't normally see us play. That's the beauty of a festival like this, it's so international and broad in terms of genre. You can see anything in the spectrum and anyone can stumble in and see you play."
Lots of CMW shows will be attended by music industry professionals – how does knowing that impact the way you approach these performances?
"We don't consciously approach a show in one way or another. The goal is to bring the same amount of energy every night and a healthy amount of spontaneity keeps it engaging and unique."
How much sleep do you anticipate having during CMW?
"Most likely a little less than usual, but we're used to running on minimal sleep. A fresh pot of coffee helps."
During your stay, where will you and your band be sleeping, showering, or taking groupies?
"We're from here so hopefully our own beds, haha!"
At CMW we will mostly consume…
"Heavy opiates. Just kidding mom. Across the band, probably a combination of whisky, noodles and cigarettes – it's a self explanatory type of situation."
CMW for us will be a failure if…
"I trip on stage and expose my true awkward self to everyone."
CMW for us will be a success if…
"The above doesn't happen."

Please be sure to follow us on Twitter @riffyou and at Facebook.com/riffyou.