The CMW Questionnaire: Royal Tusk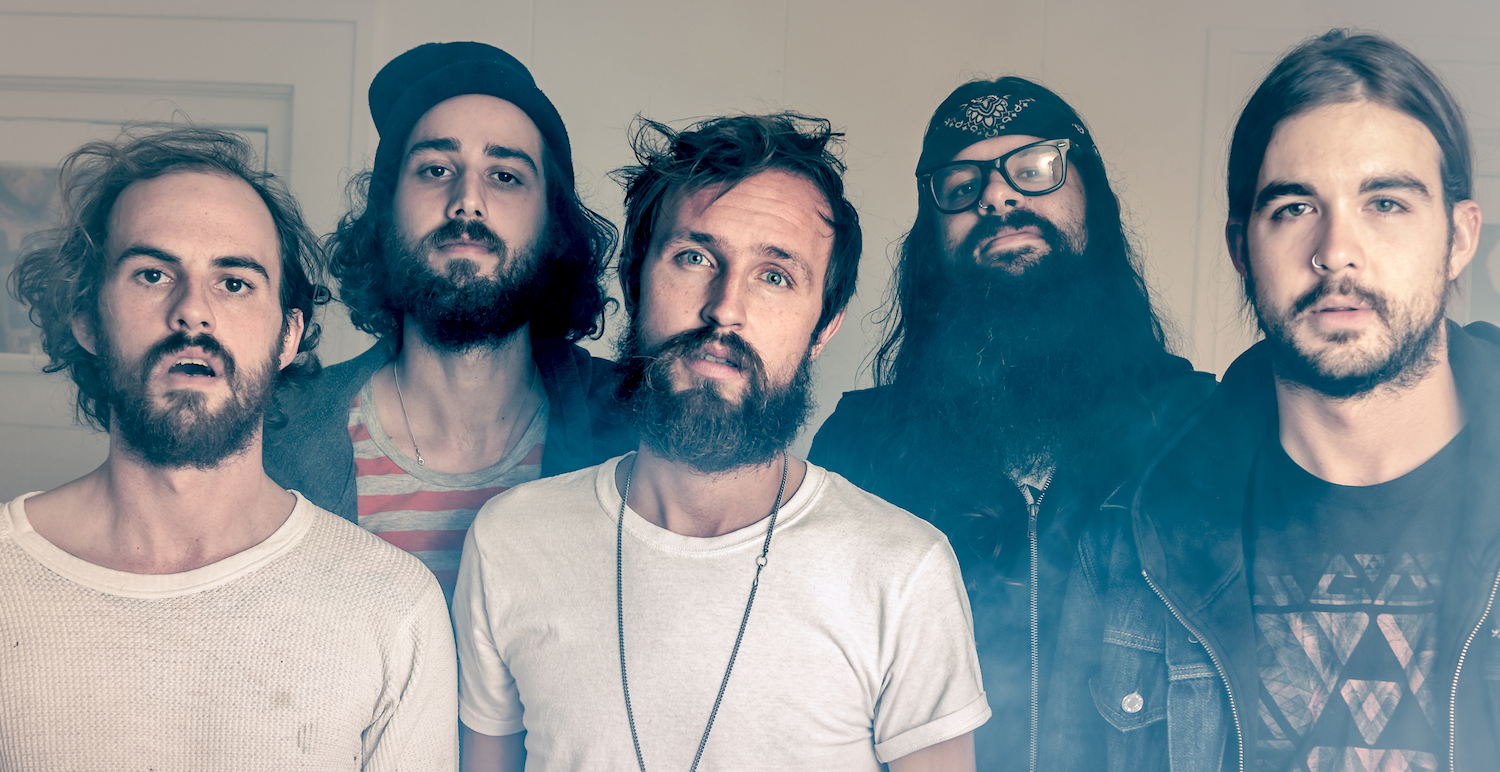 As Canadian Music Week (CMW) takes over Toronto this week, we catch up with a number of the festival performers. Here is Sandy MacKinnon of Western Canada rock n' rollers, Royal Tusk, participating in the Riffyou.com CMW questionnaire. Click here to find out when they are playing.
RY: An event like Canadian Music Week for my band is all about…
"Getting to play with some amazing bands, and I guess getting together with old pals and knockin' back a quick dozen while you catch up and take in killer tunes."
RY: When someone in the audience sees your band for the first time, what do you hope their reaction will be?
"I hope they are having as much fun as we are on stage. Whether it's dancing, or just watching, I hope they are groovin' hard!!"
RY: What, when and where was the best show you've ever played? What made it so awesome?

"I can't pin point just one show. Every time you play a bangin' show, where everything is just perfect, crowd is diggin' it, your rig sounds primo, you and your bandmates are locked in. That is a perfect show!!!"
RY: What, when and where was the worst/weirdest show you've ever played? What made it terrible?
"Pretty much the opposite of the previous response. I've been playing on the road since I was 17, and believe you me, I have endured some seriously shitty shows. But hell, you know what they say, if you never hit the bottom, then you'll never know when shit is the best. I'm sure I've bastardized this saying, but you get the meat and potatoes of 'er."
RY: What is the coolest thing fans will be able to find on your merch table?
"For sure it's our new record, Dealbreaker, on vinyl. Having been a collector for what seems like an eternity, it's a real proud papa moment when you have your own."
RY: When on tour, which do you crave the most? (And why?) Your own bed, your own shower, or a homemade meal?
"I miss my little dogs at home when I'm out on the road. My pug Sasha and my Boston terrier Winnie sure do make me miss being at home."
RY: What is your worst on-tour habit?
"Smoking, but that's not just a tour thing. Just a bad all the time habit."
RY: What is the nerdiest thing about your band that you usually try to keep secret?
"I'm gonna only speak about my own nerdy habits. Even as a grown man, I still enjoy watching pro wrestling. They are my stories, so if I miss out for a bit, I have friends I can talk to that can keep me current."
RY: Which song would you love to cover on-stage, but don't think you'd be able to pull off?

"Any song by Queen, what an undertaking that'd be. I mean, anyone can get on stage and fart their way through a Queen song, but to make it sound large and in charge. Good lord, that's a helluva task."
RY: What makes you most proud of your band?

"Looking at all the other fellas in the group, seein' how we've progressed together as players, writers etc. That makes me proud as piss, let me tell you!!!"