Comeback Kid Release Video Teaser for "Die Knowing"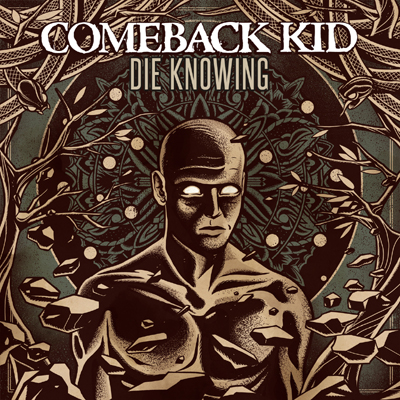 March 4 is the day in which Winnipeg, MB's, favourite hardcore sons, Comeback Kid, will push out their fifth studio album Die Knowing. To be released through Distort Entertainment and Fontana North in Canada, (Victory Records elsewhere), this will be the quintet's first new offering since 2010's Symptoms + Cures.
Ahead of the new album's emergence, Comeback Kid have unveiled a video teaser for it, which shows the band onstage and in-studio hammering away at their craft. The title-track, Die Knowing, acts as the soundtrack.
"On this album we tried to take a little bit more of a simplistic approach to the song writing. We really wanted to focus on making it heavy and to the point," says Comeback Kid's vocalist Andrew Neufeld. "The goal is to really capture the best parts of our live show and put those elements into the new album. This will be the biggest and heaviest sounding CBK album to date. "Die Knowing," lyrically, is a reminder to stay hungry while carving our own path, and to live life to its full potential.  Balance is key."
Comeback Kid will be visiting South Africa at the beginning of February for a round of dates, followed by larger runs in the U.S. and Europe. Canadian dates are to be announced.
In the meantime, check out the teaser below, followed by the tracklisting for Die Knowing.
Tracklisting:
1. "Die Knowing"
2. "Lower The Line"
3. "Wasted Arrows"
4. "Losing Sleep" (feat. Poli Correia)
5. "Should Know Better"
6. "I Depend, I Control"
7. "Somewhere In This Miserable…"
8. "Beyond"
9. "Unconditional"
10. "Didn't Even Mind"
11. "Full Swing" (feat. Scott Wade)
12. "Sink In"