Cowboy Junkies Releasing JFK Assassination-themed Rock Opera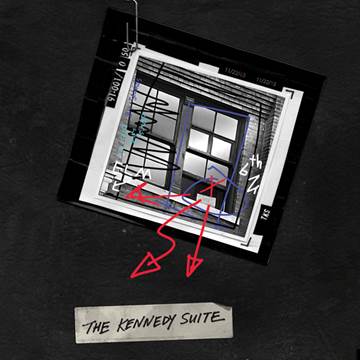 It's been nearly 50 years since the still unsolved assassination of U.S. President John F. Kennedy (JFK), and the fascination regarding one of American history's most shell-shocking moments continues to rage on.
Turns out that a number of Canadian artists are still intrigued in the topic as well, as a wide collective have joined forces with alt-country heroes, Cowboy Junkies, for The Kennedy Suite. Described as a "rock opera, song cycle, post-modern musical," this album tells the story of the JFK assassination "through the fragmented narratives of a series of characters, each of whom experiences the tragedy from their own intensely personal perspective."
Due out on November 12, the album is a heavily collaborated affair, as it features the original work of Toronto composer and lyricist Scott Garbe, as arranged, recorded and produced by Cowboy Junkies, plus Andy Maize and Josh Finlayson of Skydiggers.
More than a dozen Canadian artists appear on The Kennedy Suite, including the likes of Sarah Harmer, Hawksley Workman, Jason Collett, Lee Harvey Osmond, Martin Tielli, and more.
To add a bit of extra magic to this project, a stage production of The Kennedy Suite will debut at Toronto's The Winter Garden Theatre on November 22, (the 50th anniversary of Kennedy's assassination, now sold out) and November 23. A number of the aforementioned artists will join Cowboy Junkies on stage for these shows.
Until November 5, you can listen to the album here.