Dine Alone Records Releasing Lullabies Album for Charity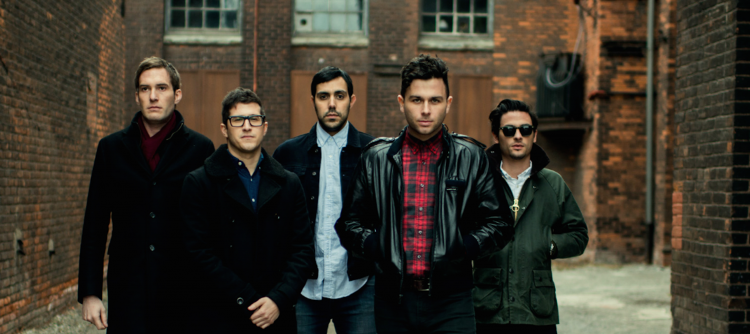 'Tis the season of giving and Toronto's Dine Alone Records is getting into the spirit with the Friday, December 4 release of Dine Alone Lullabies by Sparrow Sleeps.
On this album, Sparrow Sleeps has transformed songs from Dine Alone Records artists like City and Colour, Alexisonfire, The Sheepdogs, Arkells, Tokyo Police Club, and others, into lullabies.
Net proceeds of the album will be donated to Toronto's SickKids Foundation, a cause close to the heart of Dine Alone Records founder Joel Carriere.
He explains: "When my first son, Cole was born it was the most amazing day of my family's life. A few short hours later, his health took a turn and we found ourselves thrown into a four month, life-changing adventure at Mount Sinai Hospital and SickKids. We spent countless days and nights feeling helpless by Cole's bedside and lullabies seemed to be the only thing that kept us sane and got us through a difficult and exhausting time with our new son. I wanted to create a Dine Alone lullaby record in the hope that it may help others like it did for my family. SickKids was also such a huge support during this time so we wanted to give back to them in some meaningful way."
Dine Alone Lullabies will be available through the label's online store, as well as on iTunes and various music retail shops.
Here's the tracklisting:
1. "The Girl" (City and Colour)
2. "Operator" (Vanessa Carlton)
3. "Bye Bye Love" (Jimmy Eat World)
4. "Accidents" (Alexisonfire)
5. "Oh, The Boss Is Coming!" (Arkells)
6. "Bambi" (Tokyo Police Club)
7. "Young Leaves" (Attack In Black)
8. "I Don't Know" (The Sheepdogs)
9. "Stairway" (Yukon Blonde)
10. "Turn It Around" (Lucius)
11. "Class Historian" (BRONCHO)
12. "Robotic" (Hannah Georgas)
13. "Back To You" (Twin Forks)
14. "Sweet Mountain River" (Monster Truck)
15. "Don't Ever Tell Locke What He Can't Do" (Moneen)
16. "Dine Alone" (Quicksand)