Enter Shikari Issuing Remix Album for "The Mindsweep"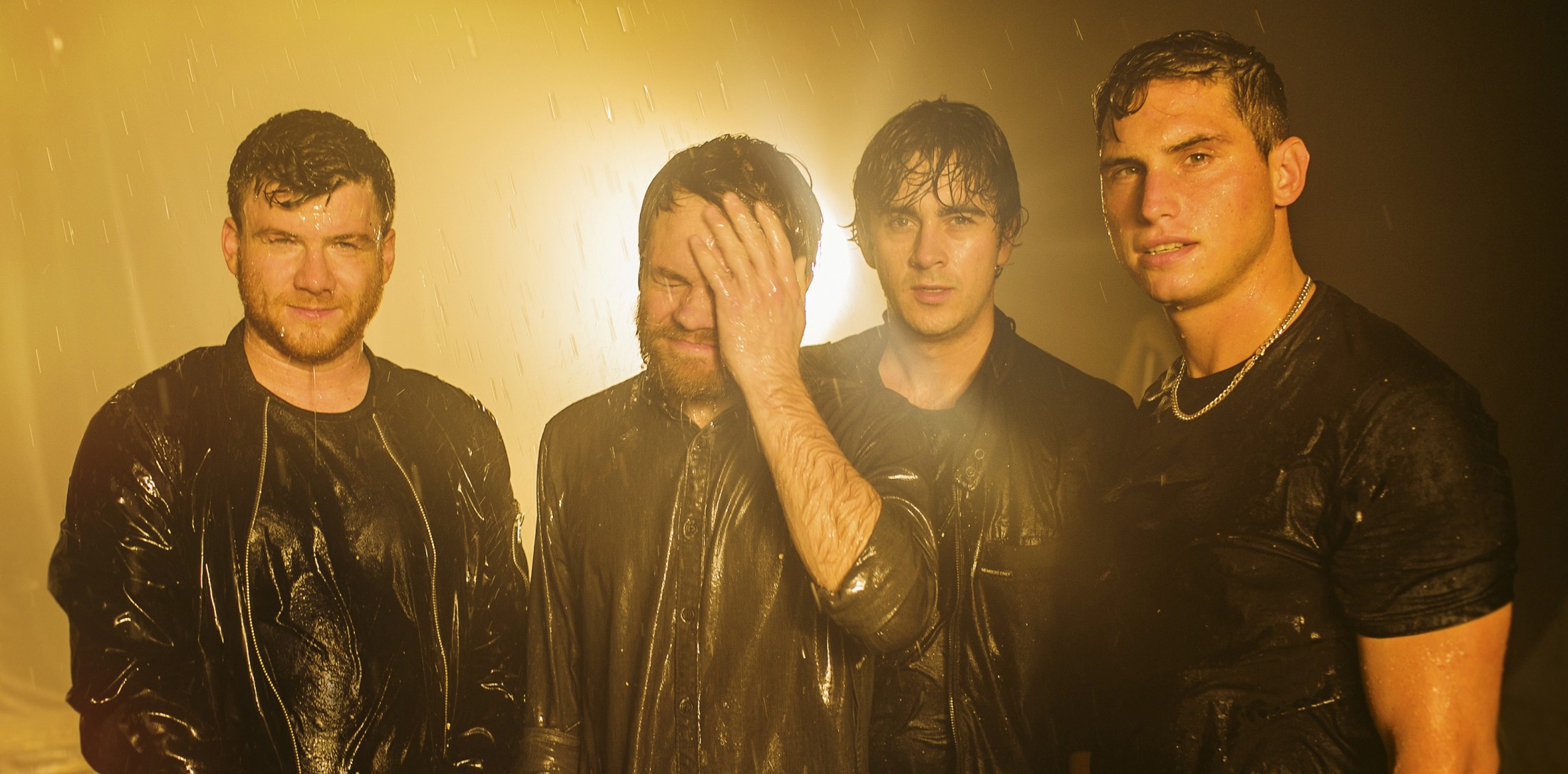 On October 30, Enter Shikari will release a remixed version of its 2015 album, The Mindsweep. Appropriately titled The Mindsweep: Hospitalised, this offering will feature remixes by the likes of producers Metrik, Lynx and Reso. You can stream Reso' remodelled version of "Anaesthetist" below.
"The Mindsweep as a concept builds on [George] Orwell's 'thought police' in 1984. It's the withholding, the discrediting, and the disparaging of new ideas, philosophies and alternatives by those in power – by those who benefit from things staying the same," explained Enter Shikari frontman Rou Reynolds during a 2015 interview with Riffyou.com. "The sweeping away of alternatives to what we have now. And the worse things get, the louder they tell us there are no alternatives, the louder they shout and the harder the sweep.
"We want to embolden people," he continued. "It's very easy to be born into this world and cower at the structures we have now as they appear so much bigger, older and grander than ourselves…they appear completely concrete and unchangeable. We want to fight this misconception and illuminate the now very viable alternatives."
The Mindsweep: Hospitalised tracklisting:
1. "The Appeal & The Mindsweep" (Metrik remix)
2. "The One True Colour" (Keeno remix)
3. "Anaesthetist" (Reso remix)
4. "The Last Garrison" (S.P.Y remix)
5. "Never Let Go Of The Microscope" (Etherwood remix)
6. "Myopia" (Bop remix)
7. "Torn Apart" (Hugh Hardie remix)
8. "Interlude" (The Erised remix)
9. "The Bank Of England" (Lynx remix)
10. "There's A Price On Your Head" (Danny Byrd remix)
11. "Dear Future Historians" (London Elektricity remix)
12. "The Appeal & The Mindsweep II" (Krakota remix)
Please be sure to follow us on Twitter @riffyou and at Facebook.com/riffyou.