Gerard Way (ex-My Chemical Romance) Recording New Music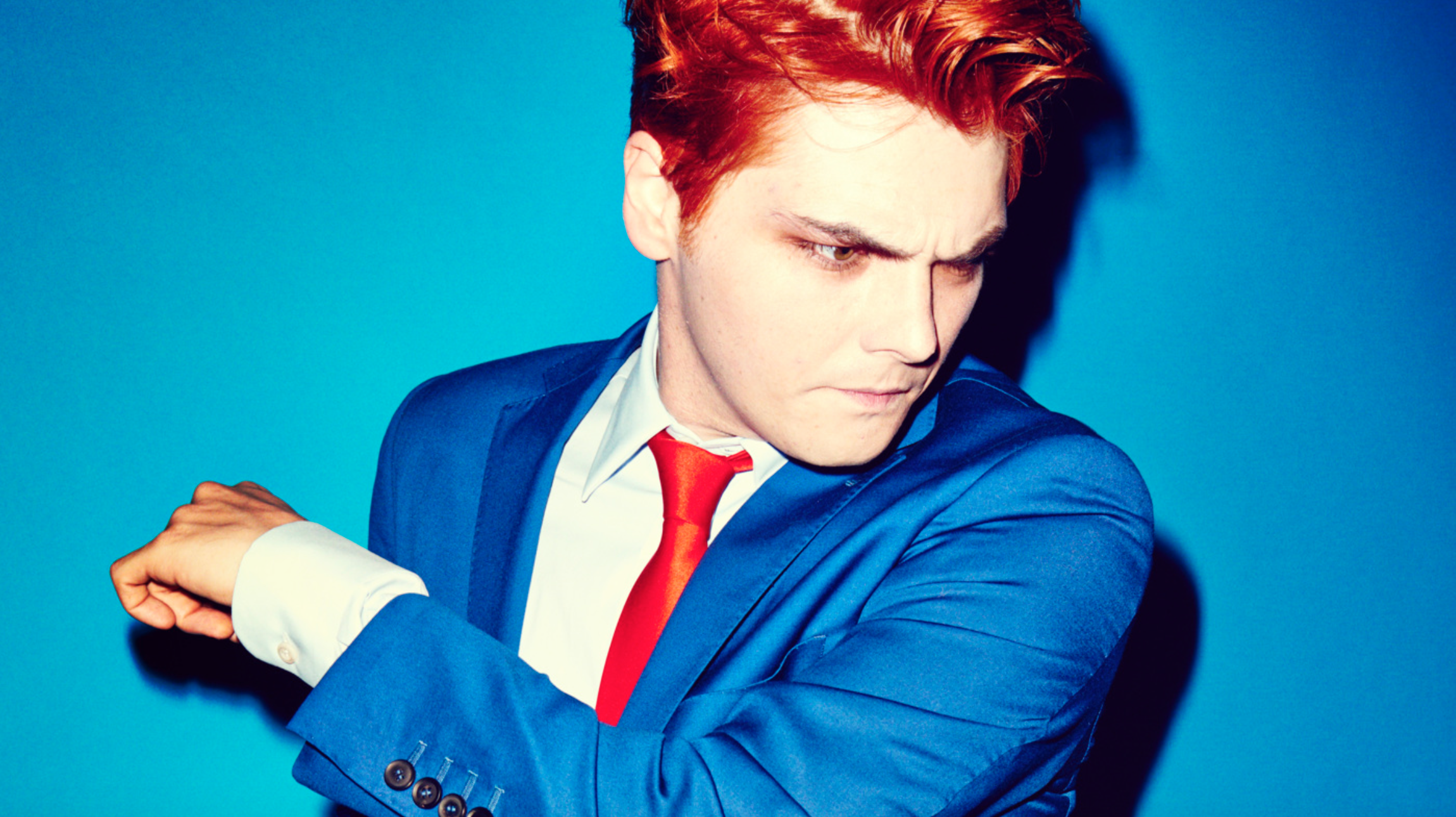 Via Twitter this afternoon, Gerard Way (formerly of My Chemical Romance) confirmed that he's entering a recording session with Mike Elizondo, a producer known for his work with Jay Z, 50 Cent, Dr. Dre, Eminem, Alanis Morissette and twenty one pilots.
In 2014, Way released his debut solo album Hesitant Alien. Stylistically, the album was quite a departure for the frontman as it was primarily influenced by Brit-pop/Brit-rock artists like David Bowie, Blur and Pulp. A few months back, Riffyou.com spoke with Way about his transition from My Chemical Romance to a solo artist.
"It's definitely different. We shared a magical bond and chemistry in My Chemical Romance. What we did on stage together is something I never could've imagined duplicating…it's not something I've tried to strive for," explained Way. "Having said that, touring as a solo artist is a lot different – the challenges are more demanding, but I think the payoff is greater. And definitely, the anxiety level is lower. If you're at peace with yourself, that's the only peace that matters…and that's a new feeling. It's more of a relaxed atmosphere."
He continued: "I didn't feel like I was anymore important [than anyone else] in My Chemical Romance, but I did bring different things to the table. I wasn't just showing up and being the singer in the band, I was also art directing and shaping all this stuff. So, I guess I'm used to it. Even though I haven't made a [solo] concept album, it still has a vibe, an energy and a look, so people still want to ask about that. But, I am a different kind of focal point now because I don't have anyone else to riff on anymore, or anyone to ask questions to – it is a lot of intense work. It does all fall on me."
Recording session today with Mike Elizondo and his crew of really rad people. What will happen? Who knows!

— Gerard Way (@gerardway) August 18, 2015
Please be sure to follow us on Twitter @riffyou and at Facebook.com/riffyou.