Watch New Eminem Video "Detroit Vs. Everybody"

Eminem has long been a master at perfectly timing when to incite a controversy and/or respond to one.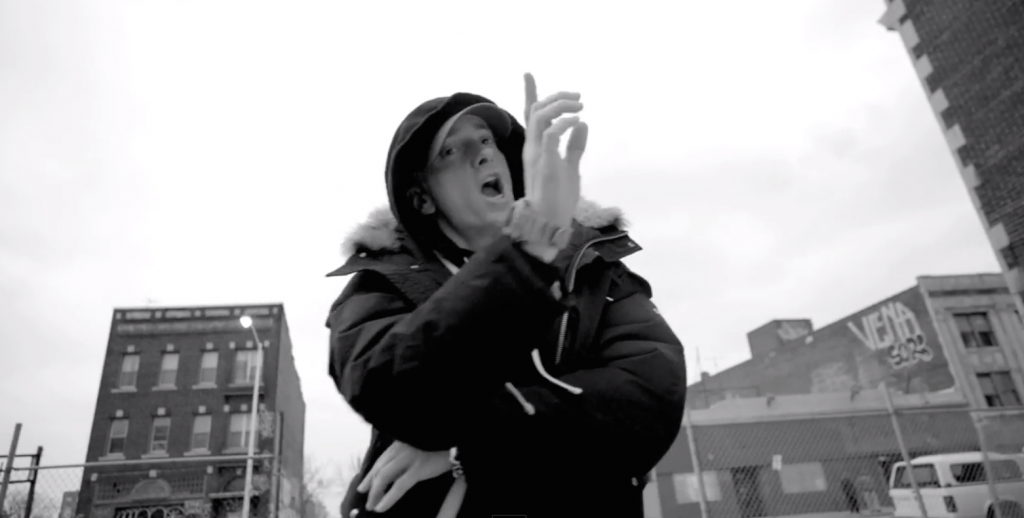 We all remember his 2001 Grammys performance with Elton John shortly after being viewed as homophobic, correct?
Today, just a handful of days after British music producer, turned founder of the Detroit Institute of Music Education, Kevin Nixon, claimed that Eminem and Jack White abandoned their Detroit roots, comes the Motor City-centric track and video "Detroit Vs. Everybody." How's that for a prompt response?
The track (which appeared on 2014's Shady XV) features Eminem, along with fellow Detroit rappers Danny Brown, Big Sean, Royce da 5'9″, DeJ Loaf, and Trick Trick. In the black and white video, all performers use spots of Detroit as their backdrop.
"They just passed through [Detroit]," said Nixon in reference to White and Eminem. "They didn't build a movement. That's why I decided to bring the music industry here."
He continued with regards to Shady Records: "They've had one or two [Detroit] acts, but it's not switched on to the Detroit music scene."
Yup, timing is everything. Here's the video:
-Adam Grant
Please be sure to follow us on Twitter @riffyou and at Facebook.com/riffyou.