Watch Entire Foo Fighters Austin City Limits Show

Over the weekend and before all of the Grammy Awards hoopla, Foo Fighters closed out the 40th season of PBS's Austin City Limits (ACL) with a rousing set that focused on many entries from Sonic Highways, plus a sprinkling of older hits.
In a recent interview with Rolling Stone, Foo Fighters leader Dave Grohl shared his thoughts about the program:
"I was 7 or 8 the first time I saw it. I was just learning how to play guitar and there weren't too many shows like Austin City Limits back in the day," explained Grohl. "Here was a show that you could watch an entire live performance of a band – not just one song after Johnny Carson walks off the couch – in front of an intimate audience. Those experiences translate. When I was young, I was like, 'Wow, that's music! That's how it's done! Now it's in my living room and it makes me want to do that too.' You watch these brilliant musicians ripping on that stage week after week and it could only inspire young musicians. Maybe that's what it was for."
(Click the photo to stream the entire Foo Fighters ACL performance.)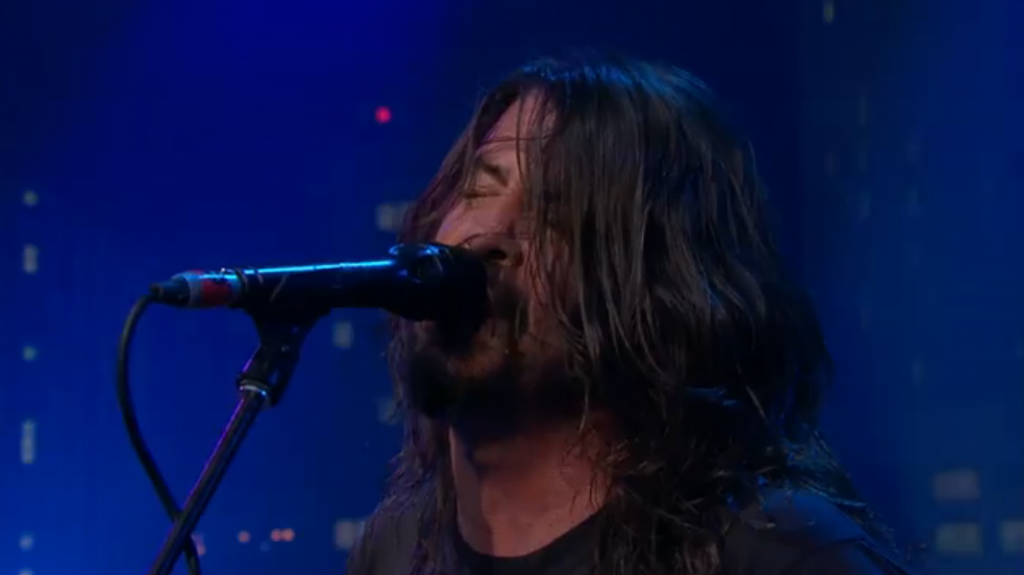 Setlist:
"Times Like These"
"The Feast and the Famine"
"Rope"
"Congregation"
"What Did I Do?/God as My Witness" (with Gary Clark Jr.)
"Tuff Enuff" (with Gary Clark Jr. and Jimmie Vaughan)
"I'll Stick Around"
"Walk"
"Best of You"
Please be sure to follow us on Twitter @riffyou and at Facebook.com/riffyou.