Review: Waking Up After The Grammy-ZZZ

If Kanye West didn't act like a complete asshole following Beck's Album of the Year victory, what many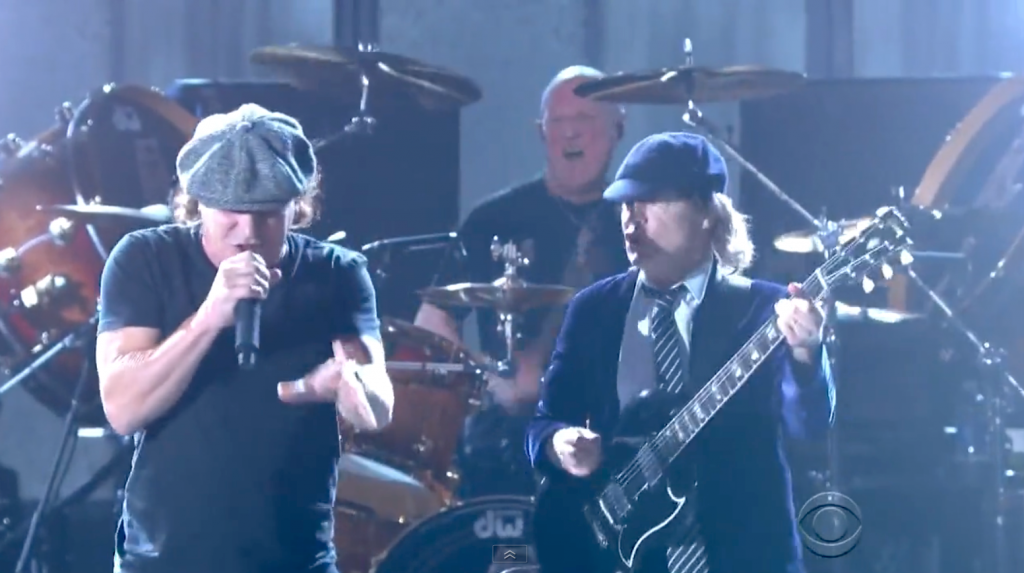 would really be talking about today was just how damn boring last night's Grammy Awards was.
Sure, you can rank the 20+ performances from best to worst all you like, but what should be examined here is one important and troubling common thread: the Grammy Awards have jumped the shark and morphed into a television version of adult contemporary radio.
Okay, some will argue that the Grammys have long been problematic. They love to anoint the star of the second, get creative with their nominations, and annually find new and interesting ways to ignore any type of music with an edge, instead filling the night with hyped 'once-in-a-lifetime' collaborations that barely (if ever) meet expectations.
I am not a Miranda Lambert fan. In fact, I openly criticized her before being awed by her performance of "Little Red Wagon." Who would've thought that a performance from the pop-country stratosphere would put forth one the most rock and roll moments of the night?
I don't listen to Annie Lennox and was traumatized as a child by my parents repeatedly playing The Eurythmics' greatest hits, but when Lennox got all crazy-eyed and bat shit crazy during her time on the stage with Hozier, I was captivated.
Sia is a strange duck, but her off-the-rocker, theatrical, Kristen Wiig-featured performance of "Chandelier" was so insane for a Grammy telecast that I couldn't help but be glued to the screen after hours of blasé behaviour from other performers and presenters.
AC/DC opened the show and did their damndest to not appear older than dirt – they sounded great, but looked worse for wear. Same can be said for Madonna…minus the sounding great part. But as the Grammys carried on, so did the theme of slow-, to mid-tempo performances capable of removing one's ability to ever get goosebumps again from a great song. Yeah, there were a number of talented folks on the stage, but many should've been tested for a pulse. Jack White was in town, couldn't he have been booked? Sure would've livened things up…a lot!
Of course, what do you expect when CBS is the broadcaster? Here's a network that continually believes it's a great idea for a watered-down LL Cool J to host the show each and every year. Even the Academy Awards avoid that level of lameness.
Speaking of lameness, do we really need to seek Taylor Swift's approval from the crowd? I can't be the only one who noticed the camera constantly focusing on her to see if she was enjoying a performance. We get it. She's who the industry wants to be its musical savior. But, put the hammers down already.
Ah and then there's Prince. I almost forgot about him. Did anyone else find it strange and a little disingenuous that he lumped in the importance of black lives with the importance of books and albums? One seems to be of significantly greater importance, so do ignore what the pylon with the cane had to say.
Could I go on? Yes. Unfortunately, this year's incarnation of the Grammy Awards brought with it a myriad of things to critique. It was hard to not feel defeated while watching it.
In all, last night's three-and-a-half-hour wussy tour-de-wimp, disappointed more than many are willing to admit. Unless there's a drastic change in 2016, this will be the last time I watch the Grammys.
-Adam Grant
Please be sure to follow us on Twitter @riffyou and at Facebook.com/riffyou.