Disaster of the Year: AC/DC Re-Emerge…Sort of

Before the death threats come rolling in, let's clarify one thing: this designation of AC/DC being the Disaster of the Year has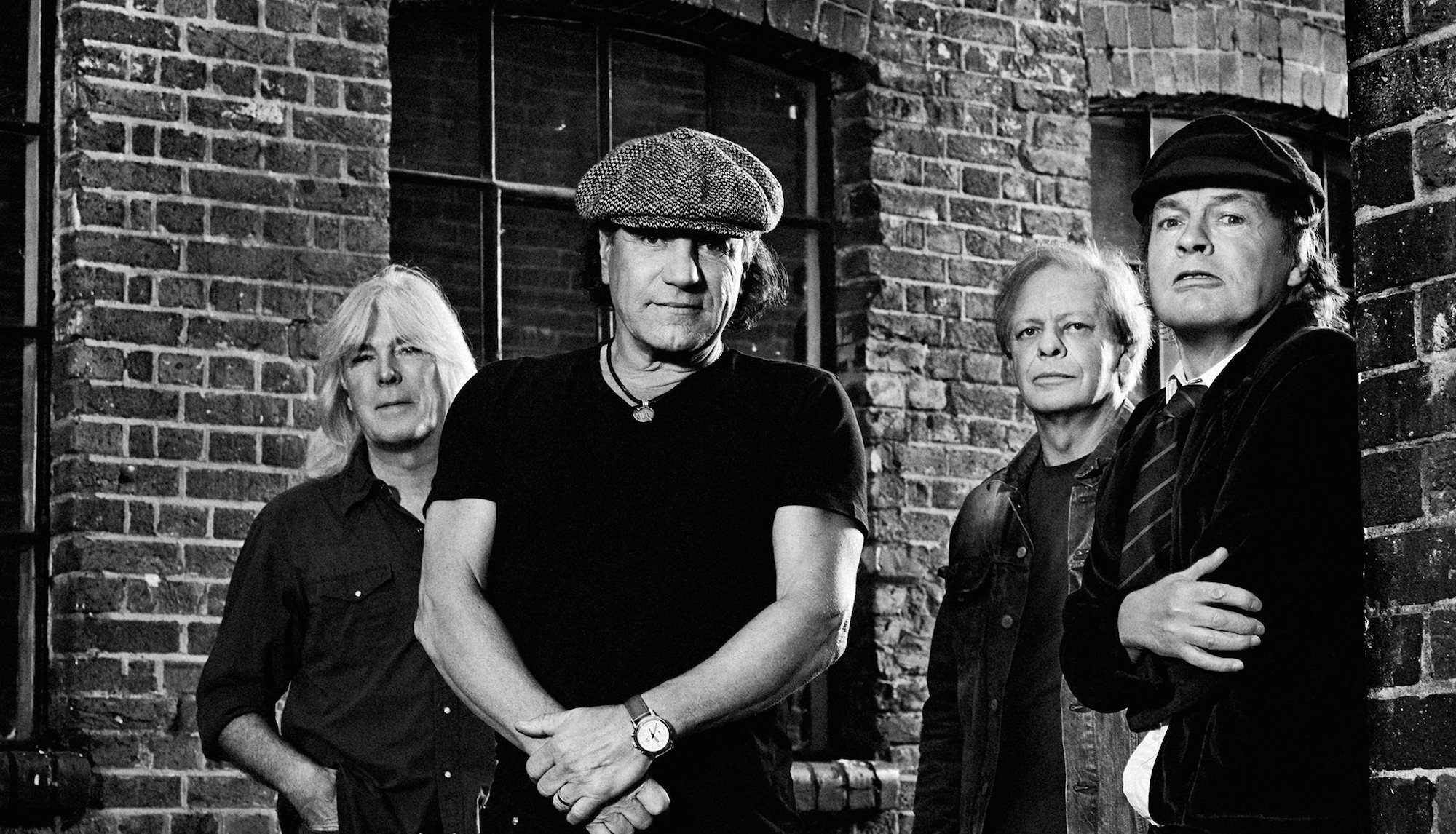 nothing to do with the band's latest album, Rock or Bust. To be honest, I haven't listened to it yet, but something tells me that it's not terribly unlike previous albums. AC/DC has a formula that's been working for decades and I'm not going to complain about that.
However it's time that we recognize something very important here: AC/DC has now become a shadow of its former self. Some of this is by choice, some of this due to uncontrollable real life misfortunes. Let's start from the top.
Earlier this year, fans were informed that founding guitarist Malcolm Young was retiring from the band after falling ill with dementia. Malcolm and Angus Young's nephew, Stevie, was named AC/DC's new rhythm guitarist.
Then there's drummer Phil Rudd, who is back home in New Zealand dealing with a myriad of legal issues, including threatening to kill (allegedly a man and his 10-year-old daughter), as well as marijuana and methamphetamine possession. While out on bail last week, Rudd was arrested again after causing a public disturbance and attacking a man believed to be his bodyguard. AC/DC, aware of their drummer's troubles, has vowed to move forward regardless of Rudd's legal troubles. That said, they've yet to officially part ways with him, or officially stand by him.
Losing a crucial member isn't new to AC/DC. Bon Scott's tragic death in 1980 led to the arrival of Brian Johnson and arguably the band's best album, Back in Black. But, that was nearly 35 years ago and AC/DC isn't getting any younger or any more relevant.
AC/DC never needed to do Rock or Bust. Odds are they didn't need to do 2008's Black Ice either. Perhaps, leaving off with Stiff Upper Lip (2000) would've been a wise choice. By that point in time, their legacy was long secured, pockets lined, and musical output already vast and heavily respected.
If put up against the wall and really interrogated about why they choose to stick around, AC/DC would probably say that the touring money is nice, but that they ultimately wanted to celebrate their 40th anniversary by giving fans news music and another round of shows.
That's very nice of them, but this is not the way to celebrate 40 years of existence. Now, AC/DC just looks to be hanging by a thread. Malcolm Young's departure is tragic and sad. Phil Rudd appears to be an aging, out-of-his-mind rocker who needs a special kind of help. His return seems unlikely.
It's one thing to lose crucial members of a band early into its existence; it's another to replace them when the long and winding road's stop sign isn't that far off in the distance. Some people will never get over Johnson replacing the deceased Scott, but at least Johnson came in when the band was young, and helped it continue an upward swing. Losing Young, and possibly Rudd, and have them replaced for the sake of Rock or Bust doesn't feel worthwhile: it feels icky.
When AC/DC takes their final bow, it's not going to look right. It's going to look like a band that held on for too long and couldn't listen as life began to whisper that saying 'goodbye' was the best move to make.
We can all continue to salute AC/DC for the rock they've given us, but right now they seem like a pebble of their former selves.
-Adam Grant
Please be sure to follow us on Twitter @riffyou and at Facebook.com/riffyou.