Making It! Jack White Rocks Fallon, Meets "Weird Al"

The Jack White awesomeness odometer kept on rolling yesterday with a stellar performance of Lazaretto's "The Black Bat Licorice," on The Tonight Show.
Just one evening removed from his Internet-conquering Saved By the Bell reunion sketch, host Jimmy Fallon was a little extra giddy during his introduction of White, fumbling with the Lazaretto ULTRA LP he had at the desk.
Between that and a fan-boy wrap up by Fallon, White dominated the stage with his eclectic six-piece band with an energy that could be felt through the screen.
All week, The Tonight Show has been taping in Los Angeles ahead of this weekend's Grammy Awards. White is up for a trio of trophies, including Best Rock Song, Best Rock Performance, and Best Alternative Music Album.
Ahead of his appearance with Fallon, a photo of White and "Weird Al" Yankovic drinking coffee together surfaced on Instagram. As you may recall, White stated in his recent Pandora interview that he wouldn't feel as if he "made it" as a musician until he and Yankovic sat down for coffee. Well, mission accomplished.
(Click the photo to watch White's performance on The Tonight Show)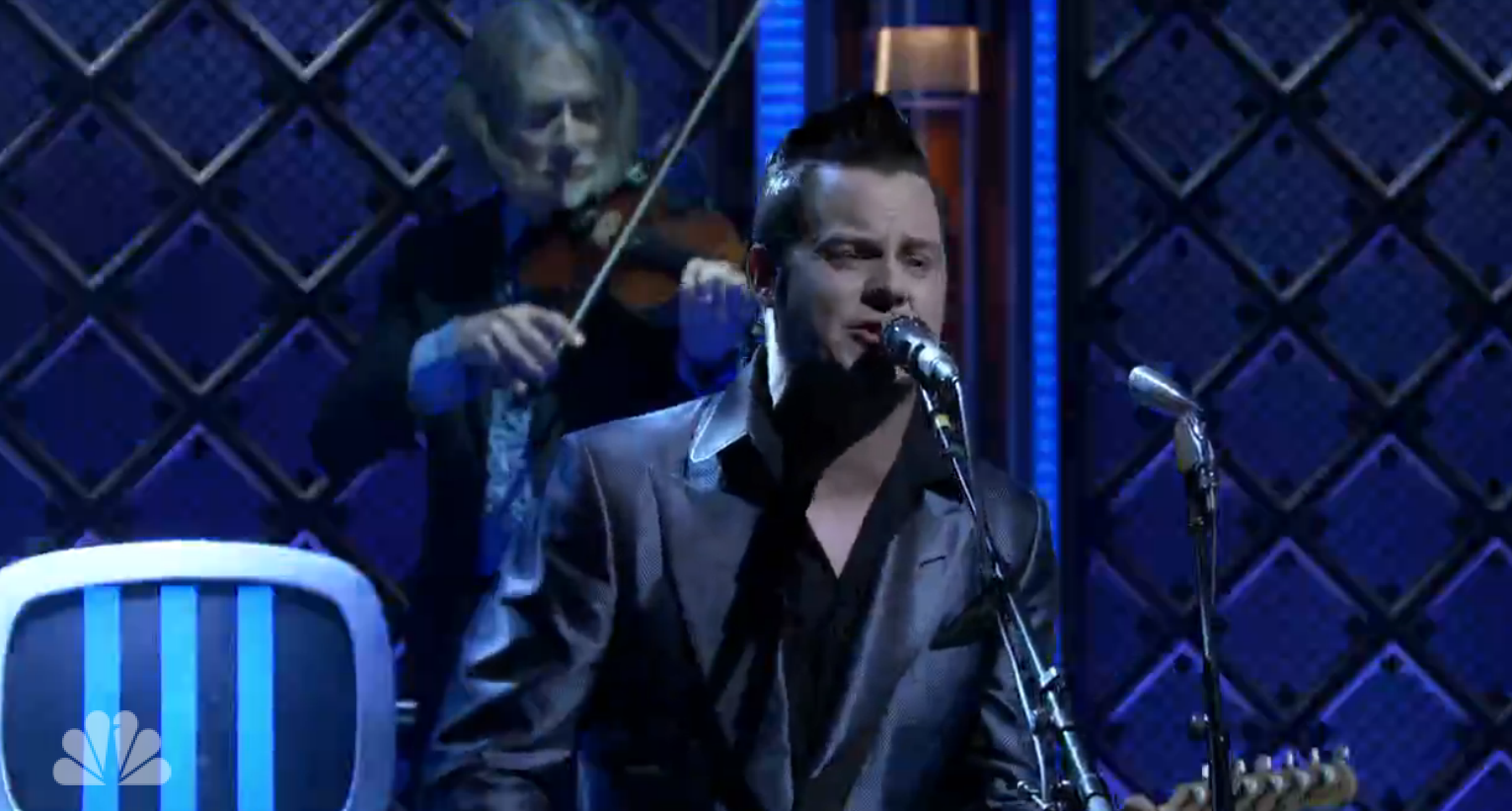 Please be sure to follow us on Twitter @riffyou and at Facebook.com/riffyou.