Kanye Acts Like a Loser After Beck Grammy Win

It is time for Kanye West to stay home. It is time for Kanye West to stop saying that he's a changed man.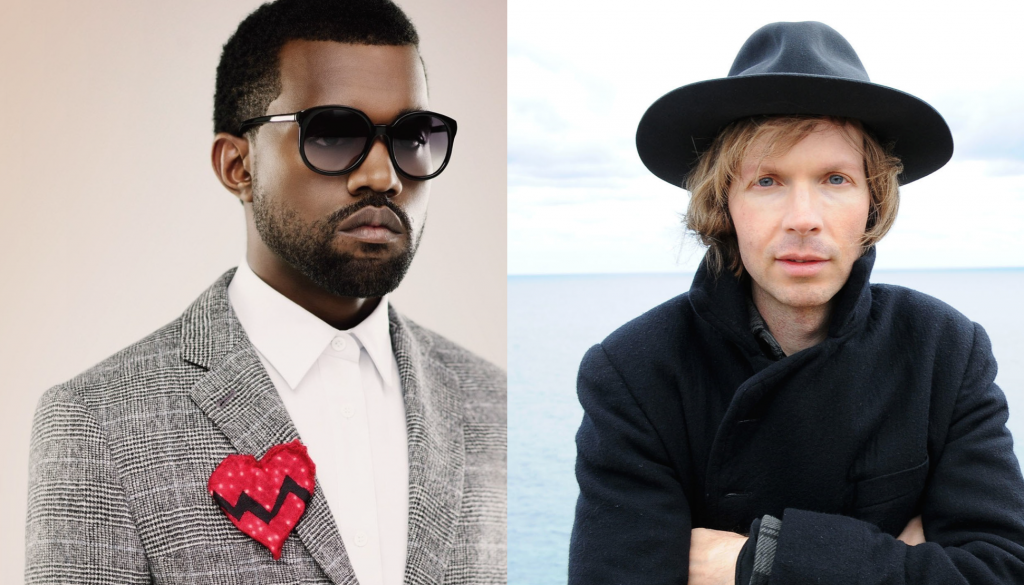 It is time for Kanye West to get punched in the face by the next person he tries to interrupt during an awards ceremony.
Last night at the snooze-fest that was the Grammy Awards, Beck surprised many by winning the Album of the Year trophy for his critically acclaimed offering, Morning Phase. But, because Beyoncé didn't win, West felt it was his duty to take a stand, and then quickly take a seat again.
Initially, it appeared as if West was being funny. He kind of laughed before reaching the microphone, then exited the stage. Beck, a little confused, rolled with it and tried to get West back up there. But, Yeezus went back to the safe confines of VIP seating.
All good, right? Nope. After the show during an interview with E! (the network who made his wife, Kim, and the rest of the Kardashians more famous than they need to be), avoided the high road completely, stating that Beck should've given his award to Beyoncé out of respect for artistry.
"The Grammys, if they want real artists to keep coming back, they need to stop playing with us. We ain't gonna play with them no more. 'Flawless,' Beyoncé video. Beck needs to respect artistry and he should have given his award to Beyoncé, and at this point, we tired of it," said West. "Because what happens is, when you keep on diminishing art and not respecting the craft and smacking people in their face after they deliver monumental feats of music, you're disrespectful to inspiration.
He continued: "We as musicians have to inspire people who go to work every day, and they listen to that Beyoncé album and they feel like it takes them to another place. Then they [the show's producers] do this whole promotional event, they'll run the music over somebody's speech, the artist, because they want commercial advertising. Like, no, we not playing with them no more. By the way, I got my wife, my daughter and my clothing line, so I'm not going to do nothing to put my daughter at risk but I am here to fight for creativity. That's the reason why I didn't say anything tonight. But you all know what it meant when 'Ye walks on the stage."
Okay Kanye, here's where your rationale gets tricky. You can't preach about the importance of a musician respecting another musician's artistry, if your approach is disrespecting an artist in the process. It's not as if Beck is a fly-by-night type of musician. He's been making revered music longer than you've hated the music industry.
Secondly, by making these comments in such a public forum, you're still doing harm to those you'd hoped to protect by not speaking on stage. It's cowardly and dickish. Be a man, say it to Beck's face, and then accept the consequences.
To Beck's credit, he took the whole thing in stride during an interview with Us Weekly: "I was just so excited he was coming up. He deserves to be on stage as much as anybody. "How many great records has he put out in the last five years, right?"
When he was asked about West stating that Beyoncé should have won, Beck said, "Absolutely. I thought she was going to win. Come on, she's Beyoncé!"
As for Riffyou.com, we'd like to dedicate this song to you:
-Adam Grant
Please be sure to follow us on Twitter @riffyou and at Facebook.com/riffyou.