Tom DeLonge (ex-Blink-182) Releasing New Music March 1

With the public mudslinging between those who made up Blink-182 seemingly cooled, it's been revealed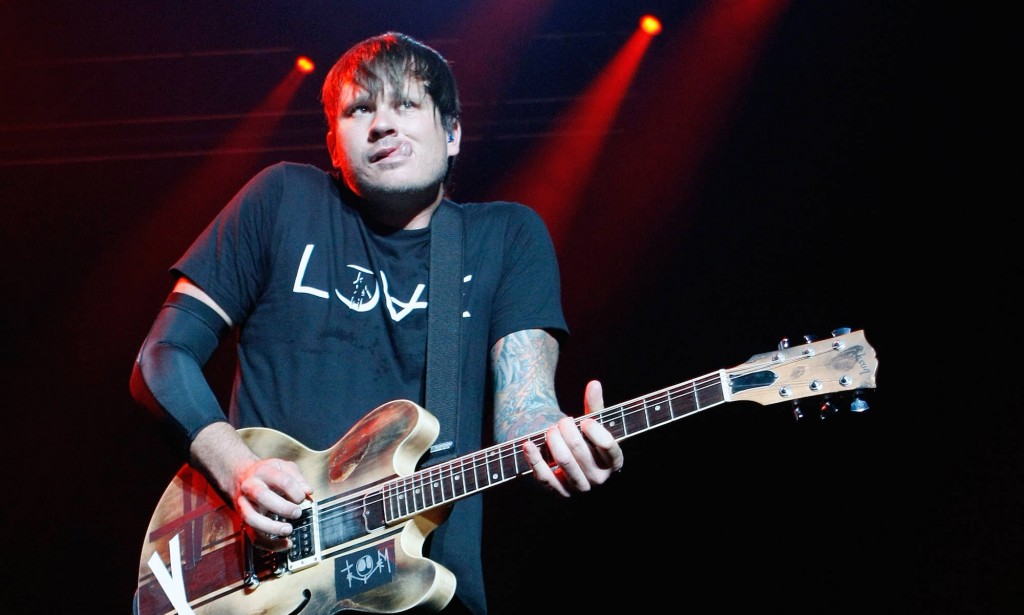 that the man on the outside looking in, Tom DeLonge, will release new music on March 1.
DeLonge posted this to his official Facebook page yesterday: "The date is March 1st – I have a lot of music I was working hard on….Things happen, so I guess we have a change of plans… Either way, I think you guys should hear it. #SongsWithoutAHome #ToTheStars #TomDeLonge"
Last weekend, DeLonge premiered song snippets on his Instagram page, not too long after Blink-182's Mark Hoppus released a photo of the band's rehearsal space, minus DeLonge's gear.
One track sounds very much like it was written for Blink-182, while the other felt more Angels and Airwaves-ready.
DeLonge hasn't yet announced how these unreleased songs will become available to fans, nor do we know if they'll be put out in album format. However, Songs Without A Home and To The Stars, would both make sense as titles.
Late last month, Blink-182 announced that DeLonge had quit the band and that they would continue on with him. DeLonge disputed the claim that he abandoned ship, thus creating a lengthy back and forth that showed everyone just how unraveled the band had become.
Anyways, we're intrigued. Let's see what DeLonge's got up his sleeve.
-Adam Grant
Please be sure to follow us on Twitter @riffyou and at Facebook.com/riffyou.