Fan Review: The Word Alive Crushes Brazil's Clash Club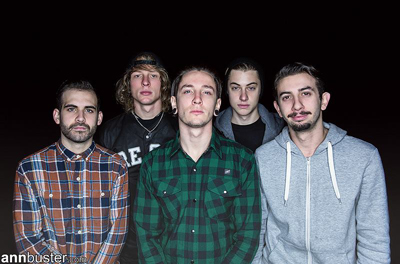 Saturday night was the first time The Word Alive played in Brazil, and the show in São Paulo was un-fucking believable!!
From all the great songs they played flawlessly live, to their kicking ass stage presence, to Telle's crazy moment of stage diving…(and if you don't know Brazilian fans, you don't understand why that's a very BAD and crazy idea!) The show was perfect!
This may not be that much of a review, but I just wanted to share my love. And, If you don't know TWA, or have never been to one their shows, please DO!
Awesome band, awesome dudes. They were nice to everyone and took pics with fans (like myself!)
TWA rocked my Saturday night. It was unforgettable!
Review by: Mei Maciel
Have you been to a great show, or one bad enough to rant about? If so, we'd love to hear from you! Please submit your reviews to editor@riffyou.com. Thanks!