Watch the "A Fat Wreck" Documentary Trailer!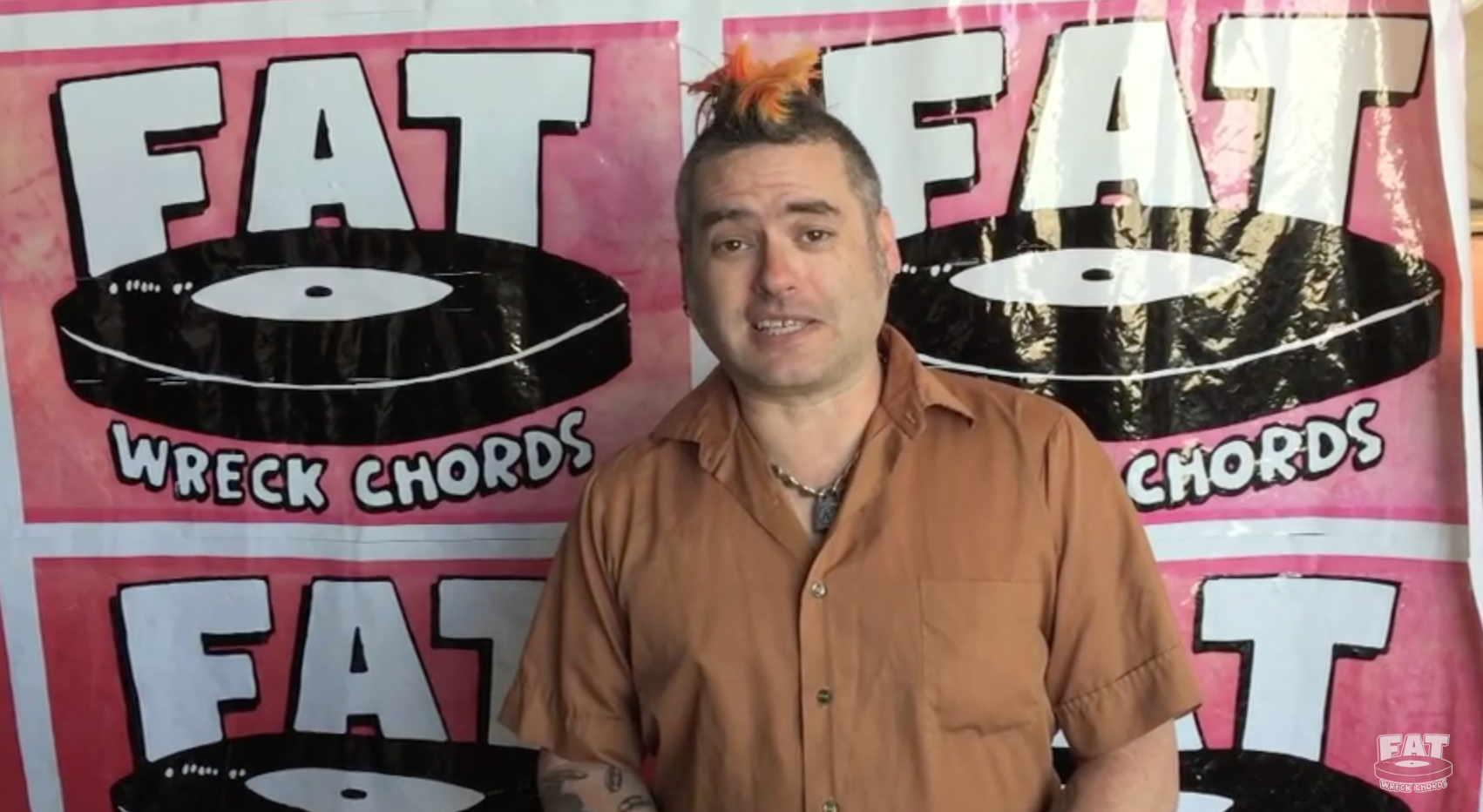 For more than 25 years now, Fat Wreck Chords has been one of punk rock's greatest treasures, helping shine the light on astonishing bands like NOFX, Lagwagon, No Use For a Name, Propagandhi, Strung Out, Swingin' Utters, Good Riddance, Against Me!, Anti-Flag and numerous others.
Well, after a tremendously awesome label anniversary tour last summer, comes the trailer for the long-anticipated A Fat Wreck documentary. The film, which raised an impressive $31,837 through crowd-funding website Indiegogo, features interviews from many of the label's best known figures, including its founders "Fat" Mike Burkett and Erin Kelly-Burkett, archival footage, as well as a bunch of fun animated features.
"A Fat Wreck tells the story of founders Fat Mike (of the legendary punk band NOFX) and his ex-wife Erin Kelly-Burkett, spanning the birth, growth, struggles, and survival of the Fat Wreck Chords label," reads an official description of the documentary. "Half inspirational story of chosen family and community, half debauchery and occasionally involuntary drug use… A Fat Wreck blazes exciting new ground in the cinematic genre of puppet-driven punk rock music documentary filmmaking. If you only see one film featuring a dominatrix spanking a puppet in your lifetime… Make it A Fat Wreck!"
Last year, Riffyou.com had the pleasure of speaking with Erin Kelly-Burkett regarding the quarter century anniversary of Fat Wreck Chords.
"In 25 years, our formula hasn't changed that much," said Burkett. "We put out music that we want to listen to. If you look at our catalogue, basically what you're looking at is my personal music tastes and Mike's personal music tastes. On a personal level, the music has to come from people we want to hang out with – people who have similar ethics and standards. We have to all be in alignment. They have to be people that I want to have a personal relationship with. Obviously, they also need to be hard working bands willing to tour and do their part."
Stay tuned for word on the official release date of A Fat Wreck.
In the meantime, enjoy the trailer below!