My Favourite Album Ever w/ The Dirty Nil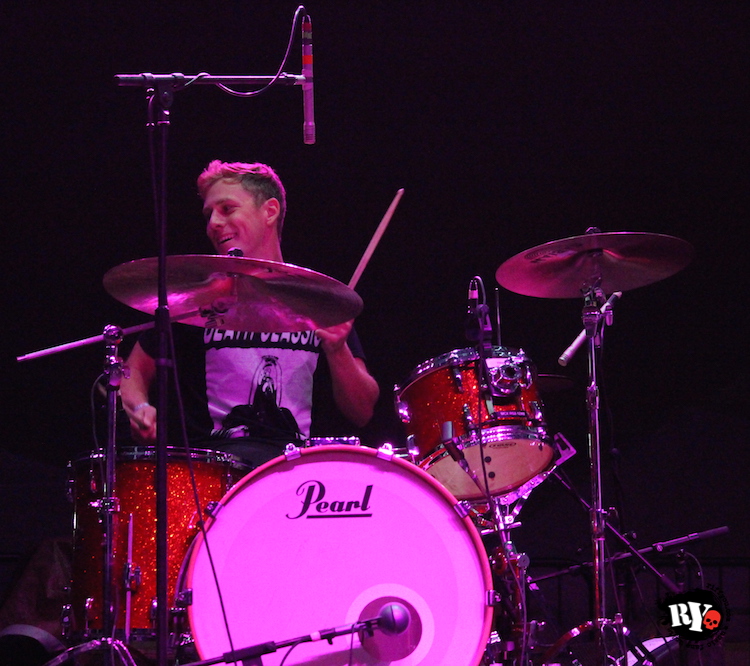 Bands are typically asked to speak about and dissect their albums ad nauseam. With that in mind, we'd like to give them the opportunity to, well, not do that.In the first edition of Riffyou.com's My Favourite Album Ever feature, we asked Kyle Fisher of rock trio The Dirty Nil to go through his record collection and tell us which piece of music means the most to him. Here's what he has to say:
"Picking your favourite album ever, at least for me, is the most difficult task in the world. My musical tastes are always weaving in and out and sometimes I find myself losing the taste for an album that maybe I once loved. Many records still stand the test of time for me, but I will choose one that has influenced me most as a performer and is a big part of why I love and play the music I do.
"The Who released the album Live at Leeds in 1970. This album is an amazing demonstration of what a rock band can be live. In fact, I view it as a definitive listen for how to be a fucking rock band. Pete Townshend is on fire. His guitar is a loud and powerful barrage that pummels you song after song. Roger Daltrey's wail is at its peak here, even before the infamous screech on 'Won't Get Fooled Again.'
"Keith Moon is a goddamn octopus on the drums. I can't even play half the shit he's playing on this record. And last but not least, John Entwistle holds the whole thing together on bass as always. He is such a key part to The Who's absolutely mesmerizing live performances.
"If you have never heard this record, pull it up right now on your computer, iPhone, tablet or whatever and blast it a maximum volume. If you play in a band then learn from it. This record is all about how rock music should be played and you'd be a fool to think otherwise."
The Dirty Nil's debut full-length, Higher Power, on February 26 through Dine Alone Records.
Here's the band's video for "No Weaknesses":