Foo Fighters Put a Wrench in Concert Photographer Plans

Last month, Taylor Swift came under fire after the contracts she makes concert photographers sign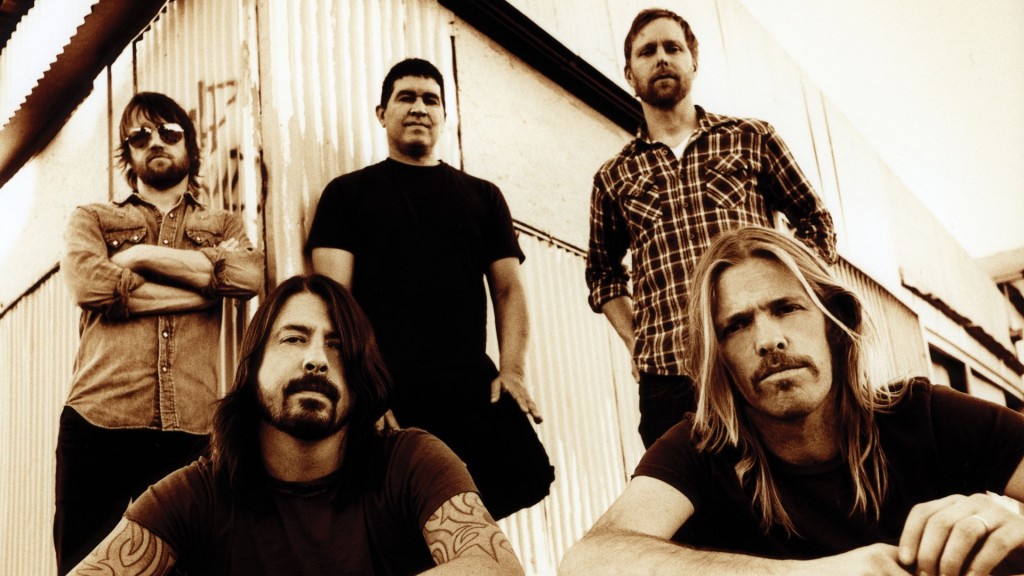 became public knowledge. Critics found them to be scarily restrictive and unfair to those who attempt to earn a livelihood from being at the front of the stage, snapping away.
Ahead of Foo Fighters performing its massive 20th anniversary show on Saturday at RFK stadium in Washington, the region's City Paper has released the contract Foo Fighters require photographers to sign. Why? Because the publication has refused to sign it due to lots of red tape.
In an article titled "Why We're Not Photographing the Foo Fighters," City Paper staff member Steve Cavendish wrote the following:
"If we signed [the contract], we would have agreed to: the band approving the photos which run in the City Paper; only running the photos once and with only one article; and all copyrights would transfer to the band. Then, here's the fun part, the band would have "the right to exploit all or a part of the Photos in any and all media, now known or hereafter devised, throughout the universe, in perpetuity, in all configurations" without any approval or payment or consideration for the photographer.
"That is exploitation of photographers, pure and simple. If a streaming music service tried to use the band's music for free, they'd have none of it. That's what the Taylor Swift-Apple blowup was about. But by signing that contract, the band could then use the creative work of our photographer in their future marketing materials or to resell them through their site.
"But beyond that, we at the City Paper would be signing over editorial control to the band and their management company. And unless we get to pick the set list, that's never going to happen."
He added that City Paper had a discussion with Foo Fighters management over this matter and were informed that this type of contract is "standard" and is designed to "protect the band." But, Cavendish disagrees.
"That's not even close to being true. The Rolling Stones, to name one huge act, aren't demanding newspapers sign over their pictures and the Stones are in the middle of selling out half of the stadiums in North America."
Dave Grohl and company have built up a lot of good grace with its fans and media throughout the years. It'll be interesting to see how all parties react to this contract becoming public. Swift got pulled over the coals for it. You have to wonder if the same fate awaits Foo Fighters.
If interested, you can view the contract (originally shared by City Paper) below.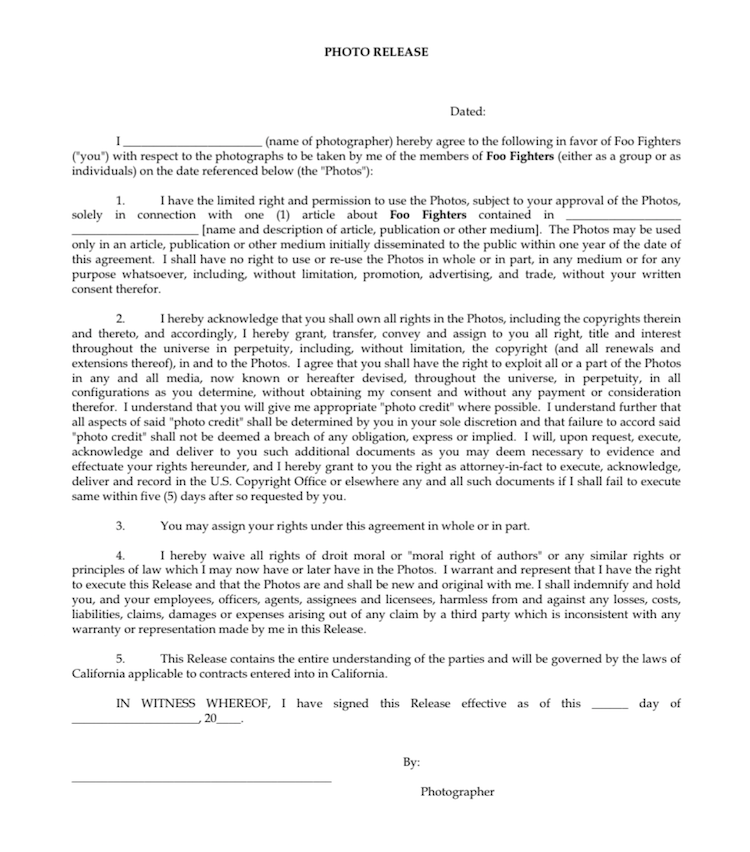 Please be sure to follow us on Twitter @riffyou and at Facebook.com/riffyou.