Frances Bean Cobain Talks About Kurt for the First Time

Frances Bean Cobain is a famous 22-year-old, but some would argue that she's been famous since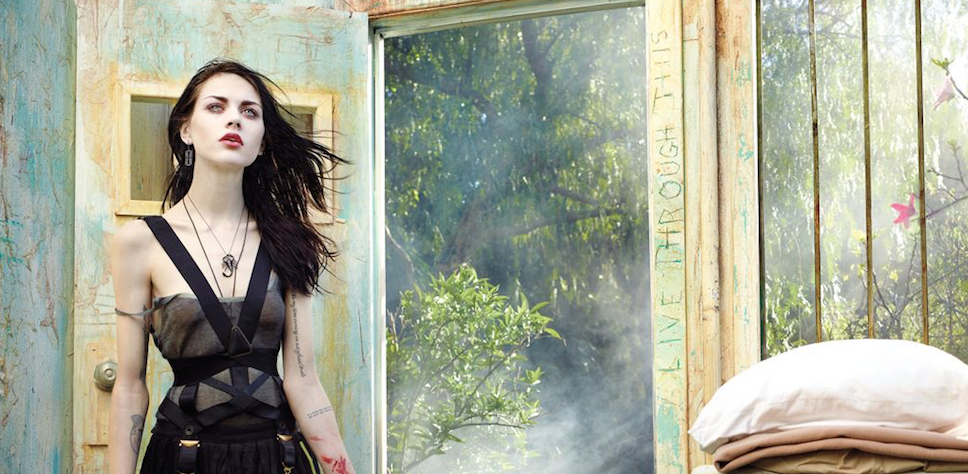 becoming known as the infant daughter that Kurt Cobain left behind after his passing in 1994.
Now for the first time, Frances Bean has spoken publically about her father, the Nirvana leader that didn't make it past 27-years-old.
"My dad was exceptionally ambitious. But he had a lot thrown on him, exceeding his ambition," offered Frances Bean in an exclusive interview with Rolling Stone, a magazine she interned at while 15-years-old. "He wanted his band to be successful. But he didn't want to be the fucking voice of a generation."
During her interview with David Fricke – someone who had spoken extensively with Kurt back in the day – Frances Bean was asked about her thoughts on Nirvana's music.
"I don't really like Nirvana that much," she said with a grin. "Sorry, promotional people, Universal. I'm more into Mercury Rev, Oasis, Brian Jonestown Massacre [laughs]. The grunge scene is not what I'm interested in. But 'Territorial Pissings' [on Nevermind] is a fucking great song. And 'Dumb' [on In Utero] – I cry every time I hear that song. It's a stripped-down version of Kurt's perception of himself – of himself on drugs, off drugs, feeling inadequate to be titled the voice of a generation.
"No," continued Frances Bean when asked if she felt 'awkward' about not liking Nirvana music as a teenager. "I would have felt more awkward if I'd been a fan. I was around 15 when I realized he was inescapable. Even if I was in a car and had the radio on, there's my dad. He's larger than life. and our culture is obsessed with dead musicians. We love to put them on a pedestal. If Kurt had just been another guy who abandoned his family in the most awful way possible . . . But he wasn't. He inspired people to put him on a pedestal, to become St. Kurt. He became even bigger after he died than he was when he was alive. You don't think it could have gotten any bigger. But it did."
Later on in the conversation, the subject of Frances Bean sharing many obvious genes with Kurt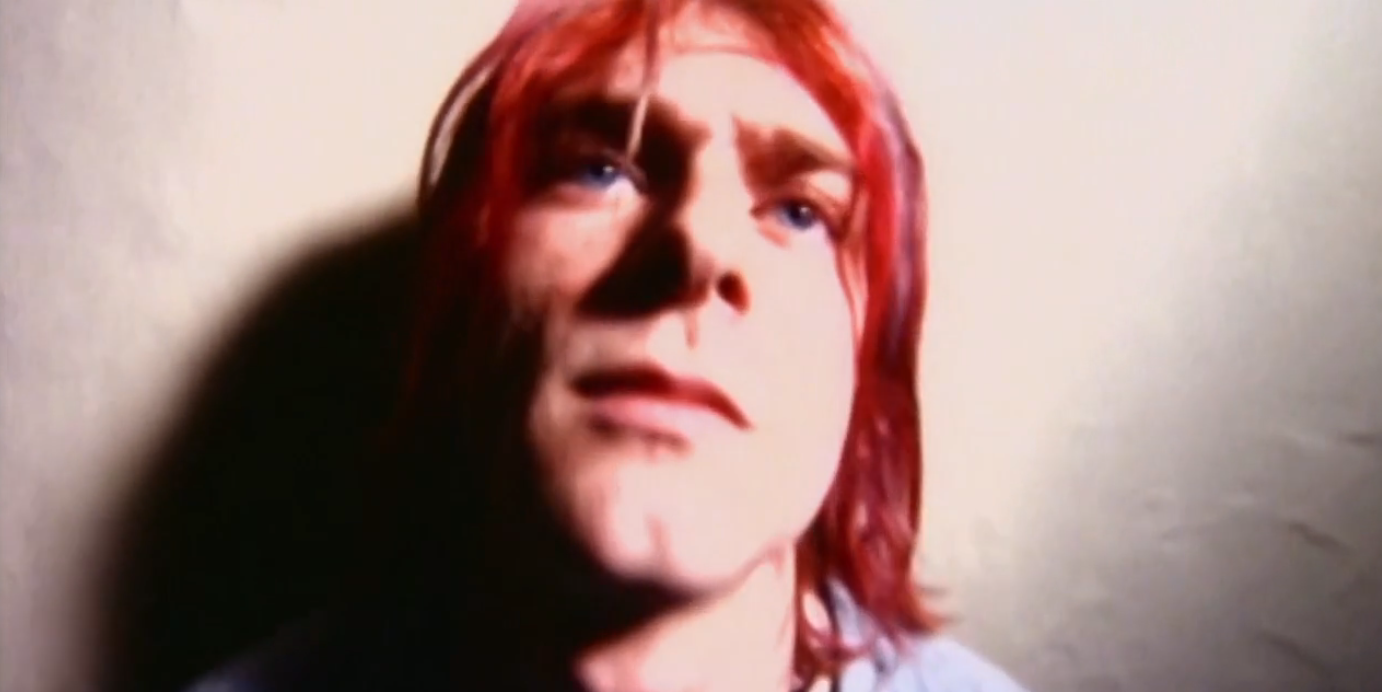 came up. This reminded her of one night in which she sat down with the remaining members of Nirvana, together, for the first time.
"It's very weird how genes are. Dave [Grohl], Krist [Novoselic] and Pat [Smear] came over to a house where I was living. It was the first time [the ex-Nirvana members] had been together in a long time," she recalled. "And they had what I call the 'K.C. Jeebies,' which is when they see me, they see Kurt. They look at me, and you can see they're looking at a ghost. They were all getting the K.C. Jeebies hardcore. Dave said, 'She is so much like Kurt.' They were all talking amongst themselves, rehashing old stories I'd heard a million times. I was sitting in a chair, chain-smoking, looking down like this [affects total boredom]. And they went, 'You are doing exactly what your father would have done.' But I was glad they came over. It was a cool experience, like having a Nirvana reunion minus one. Except for his spawn."
Please be sure to follow us on Twitter @riffyou and at Facebook.com/riffyou.