Frank Turner Reflects on The Weakerthans

Last week, the Canadian music community was a dealt a serious bout of depression after word got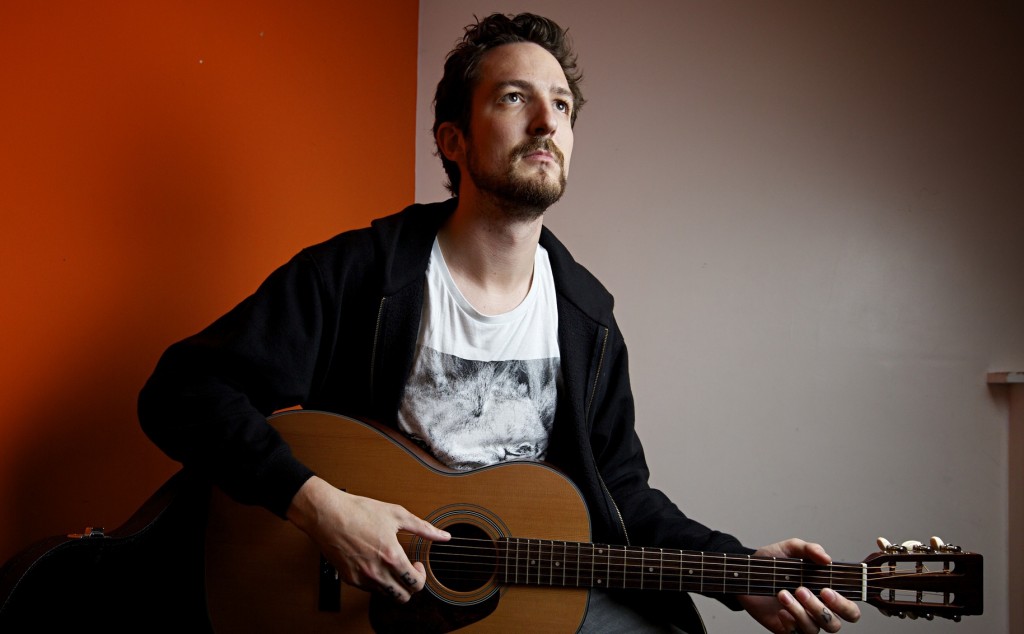 out that Winnipeg rockers, The Weakerthans, were calling it quits.
The Weakerthans, however, didn't just have a huge impact in its home and native land. One of the band's biggest fans is revered, British folk rock artist, Frank Turner. In a new interview with Consequence of Sound, Turner was asked about the influence in which The Weakerthans have had on him.
"I've been a fan of The Weakerthans for a very long time, and I think John K. Samson is one of the greatest lyric writers to ever walk this earth," explained Turner. "I've actually been more a student of the band than a fan. He released a book of collected poems and lyrics a couple of years ago. I picked up a copy and sat down with it. I also do a thing quite a lot where I'll work through a band's catalog song by song. Maybe not playing the exact guitar part, but working out the basic chords, melodies, and lyrics to see how the songs are structured. So I wasn't deliberately trying to be like them, but taking that approach is obviously going to have an influence on my music."
He continued: "They were never a band that was very hungry for acclaim. They never set out to take over the world, so I doubt that they give a fuck. But to me, there's a great pleasure to be had in sharing music with people and introducing music to people that might have a profound effect on them. I love grabbing people that way. Let's put it this way: you know the level of drunk I am when I invite people over to my house and put on a Weakerthans record and start talking about them. My flat mate typically tends to go to bed at that point." [Laughs]
Turner went on to explain that performing a song one night in Germany with The Weakerthans was a "fantastically profound" moment in his life.
"I think they all have their own lives going on, and they don't necessarily need to be in The Weakerthans," replied Turner when asked about the band's breakup. "John is a guy who works at his own pace, and the idea of anyone coralling him into any kind of promotional routine or whatever seems kind of weird. I think he's just very content with what he's doing, being a writer as much as a musician. It's a shame. I was sad when I heard the news, but I wasn't surprised."
That said, Turner does have the belief that The Weakerthans could one day return.
"…The nature of the announcement and of them as a band, it wouldn't surprise me if they did something again as The Weakerthans at some point," he theorized. "I'm not saying I have any inside information on that, but I'd be very pleased if they did. But John's still doing solo shows and that sort of thing, so there's still music to be made. Plus, they left us with four incredible records, so we still have that."
Frank Turner's new album, Positive Songs for Negative People, will be released on August 7.
Please be sure to follow us on Twitter @riffyou and at Facebook.com/riffyou.