Frank Turner Taking a Big Trip Across Canada in 2016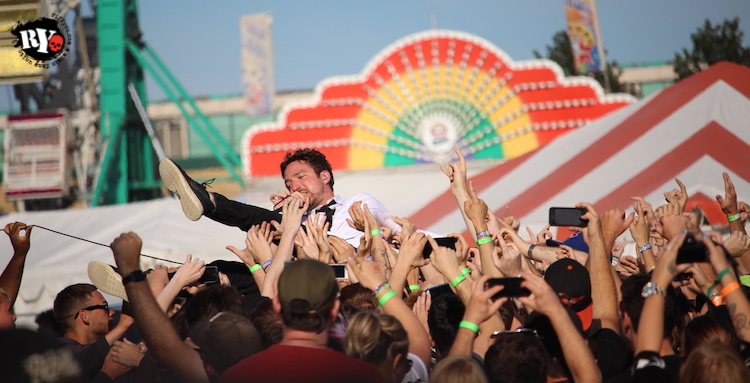 British rocker Frank Turner will return to Canada in 2016 for a series of solo performances, as well as gigs with his band, The Sleeping Souls.
The tour will begin on February 18 and go right across the country. Northcote and Mo Kenney will serve as openers.
Want in on the fun? Tickets go on sale Friday, November 13. The full tour schedule can be viewed below.
When Riffyou.com spoke with Turner in September about his new album Positive Songs for Negative People, we asked if it's more important to strike a nerve with fans, or himself, when creating new music.
"I would say myself," replied Turner. "It's important to phrase this correctly so that I don't come off as narcissistic. To me, the only type of honest audience for any kind of art, is your own best judgment…because you can't really know what an audience is going to think. Fortunately, in my life, enough people have agreed with my creative judgment to allow me to have a career. I am tearfully grateful for that. But, I don't write for the fans, my current girlfriend, the record label, or for radio play. I write what I think is good. Anything else would be hugely compromising."