Q+A: Talking Hockey with The Motorleague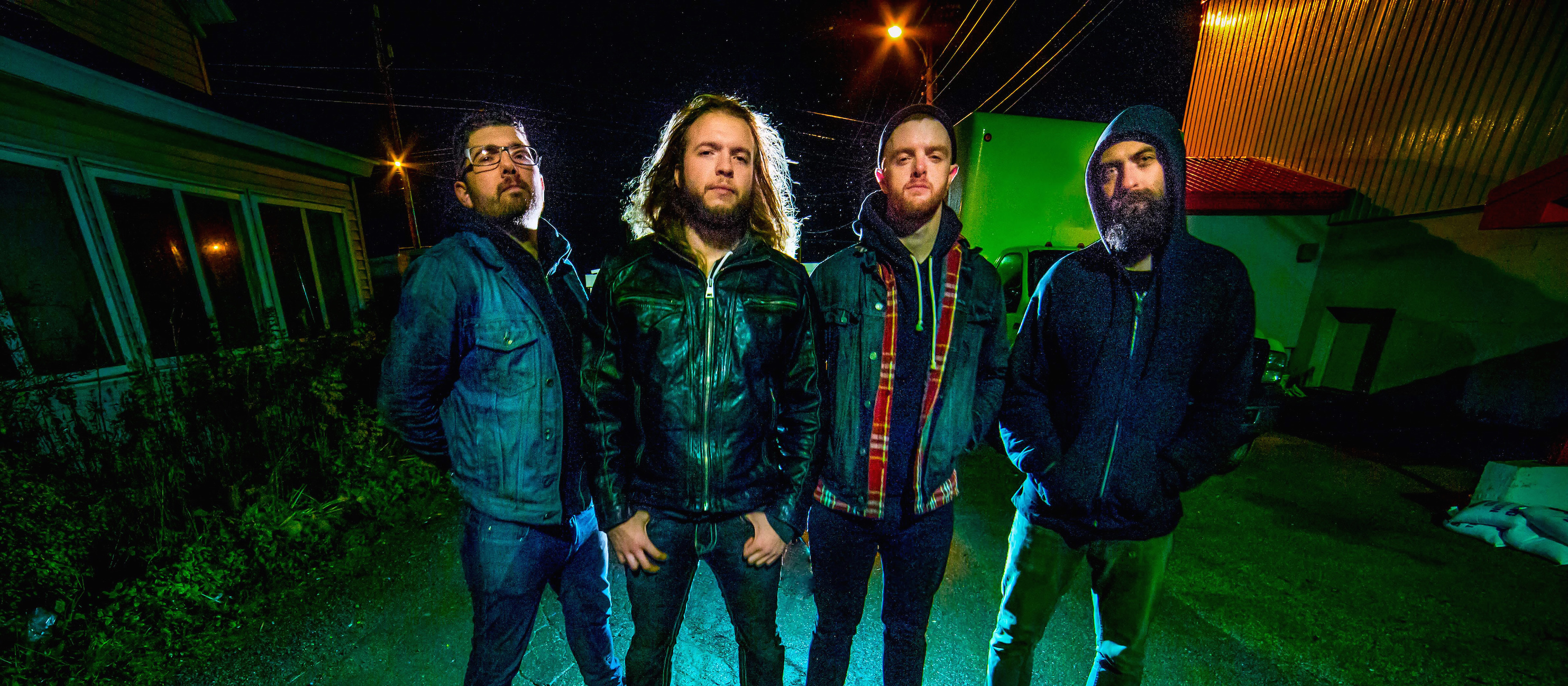 When The Motorleague went in to make its latest album, Holding Patterns, the band decided to cut the crap and make a straight-up rock n' roll offering. Well, the fellas – Don Levandier, Nathan Jones, Shawn Chiasson and Francis Landry – succeeded with their plan.
As it became time to promote Holding Patterns, The Motorleague did what every good Canadian rock band would do: book a cold weather tour and film a hilarious table hockey-themed video for "The Boards."
In the spirit of the good ole hockey game, we opted to conduct a hockey-themed interview with admittedly The Motorleague's least sporty member, Don Levandier. Here's how that went.
RY: Which member of The Motorleague is the worst hockey player? 
Don: "It's definitely me. I'm the nerd of the group and the least sporty. I would be a good water or towel boy, or a stick wrapper. When I was a kid, I played hockey for a week and it was terrible – I hated it. I could never get my skates to stay on straight…they were never tight enough no matter what. I always secretly dreamed about playing hockey. When I was a kid, I had the hockey mullet, but I never had the ability to play sports."
RY: If you were able to play hockey, what type of player do you think you would've been?
Don: "I would've been the kid who'd want to do 'The Flying V' and all of those trick plays from the Mighty Ducks movies. Wasn't there the 'The Statue of Liberty' play where a girl did a ballerina move? That would've been me. I would've been the ballerina girl from The Mighty Ducks 2 movie."
RY: Who in The Motorleague is the best table hockey player?
Don: "Our drummer Francis is probably the best table hockey player because out of all of us, because he takes it the most seriously. He has this natural aptitude for it. And, I think him having the best beard out of all of us really helps him."
RY: Aside from 'The Boards,' which other song from The Motorleague would sound awesome in a hockey arena?
Don: "'You Won't Believe What Happens Next.' The chorus says, 'shut up and listen now,' which would be something great to say to  the other team as you're schooling them."
RY: Excluding fellow members of The Motorleague, which two rockers would you want on a line with you in a hockey game?
Don: "Mikey Heppner from Priestess, because I'm a big Priestess fan and that would be awesome! And, Sam Roberts because he's good at hockey."
RY: Which musician do you think secretly wishes he was a goalie?
Don: "I'm going to say Gordie Johnson from Big Sugar…he definitely wants to be a goalie."
RY: Are Canadians better rockers, or better hockey players?
Don: "I'd like to say we are better rockers, but I think we own hockey. Canadians are better hockey players."
-Adam Grant
Please be sure to follow us on Twitter @riffyou and at Facebook.com/riffyou.