The Friday 5: Five Important Questions with Devin Cuddy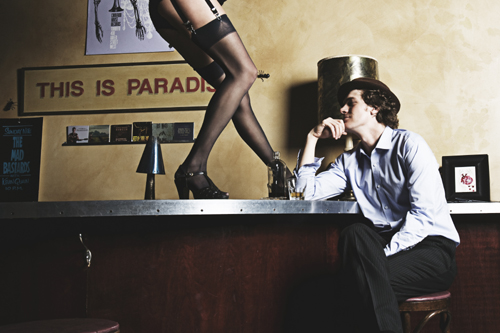 Even though old school blues-country music melder Devin Cuddy may have a famous father in the music biz (Blue Rodeo's Jim Cuddy), his debut album, Volume One, proves that he can stand his own ground.
Ahead of embarking on a sizeable national tour with Blue Rodeo – which will also include solo performances after his big stage appearances – Riffyou.com caught up with Devin for five very important questions.
What is your favourite place to play a guitar? Or in your case, a piano?
"For piano, my favourite place is a very small, isolated, quiet room, when no one's around and you're in a box…just you and the piano."
What is your favourite pre-show meal?
"Oh, something light – like salad. If you eat too heavy, ugh, man, two songs in you don't feel good. That's one of the tips I learned from my father. [laughs] "I have [experienced that] but I couldn't pinpoint what it was – I thought it was nerves. It was just stupidity."
Which album pulls you out of a bad mood?
"Anything Randy Newman, but particularly Randy Newman Live (1971), which is just he and the piano playing songs. He is taking requests…it's very cool. You can hear the audience going back and forth with him. That's the record for sure."
What band inspires you the most?
"The Band, for sure. They had amazing songs, amazing players and just a great collection [of albums]. I like [name] dropping them because they did the genre mixing. They took the good music in every genre and created this sound – that's something that I've always been inspired by."
Who is your biggest fan?
"My grandmother, she's the biggest fan. She comes out to as many gigs as she can, but she also sends a lot of people…her dentist, her friends and neighbours."
In case you missed it, click here to view our full interview with Devin. In it, we discuss his attraction to classic sounds, as well as the best advice his father has given him.
Also, please be sure to follow us on Twitter @riffyou and at Facebook.com/riffyou.