The Friday 5: Five Important Questions with PUP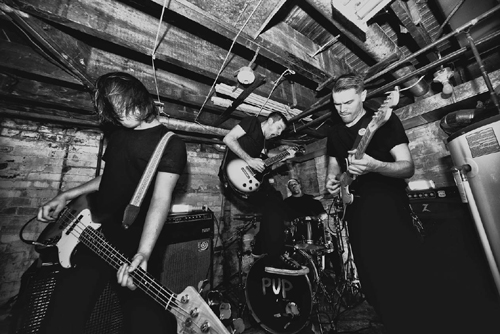 Toronto-based punk quartet, PUP, has become the latest Canadian rock band to make waves beyond their own borders. They've been boasted about by international press, and this spring will re-release their Self-Titled debut album worldwide through SideOneDummy Records.
Tonight, the guys play a sold out hometown gig at The Garrison before heading to Europe and the US for a big chunk of dates. Ahead of that, we connected with PUP frontman Stefan Babcock to learn about how the band is handling their rise, as well as to have him answer five really important questions.
What is your favourite place to play a guitar?
"The bedroom. I'm a bedroom kind of guy. I just like to be alone and in a space that I'm comfortable with…usually smoking a little bit of weed to get the juices flowing."
What is your favourite pre-show meal?
"Anything except for burritos. Actually, no Mexican or Indian food before shows – that's the hard and fast rule we have."
What album gets you out of a bad mood?
"Fidlar's Self-Titled. It's the most fun record that I can think of. It's surf punk. The guys are so snotty and sing about getting wasted, and fucking up with girls. It has fun songs that are really catchy and it's so easy to feel good while listening to it."
What band inspires you?
"I'll go with Built to Spill. I love their songs. The lyrics are incomparable and the whole aesthetic of them kind of sucking at playing their instruments, but not having that be what it's about [is great]. That band has made me, more than any other band, really love music and make me want to do this with my life."
Who is your biggest fan?
"My mom! Yeah, my parents are great. They come out to all of our Toronto shows and are very supportive. I love having them there!"
Please be sure to follow us on Twitter @riffyou and at Facebook.com/riffyou.