The Friday 5: Five Very Metal Questions with Zakk Wylde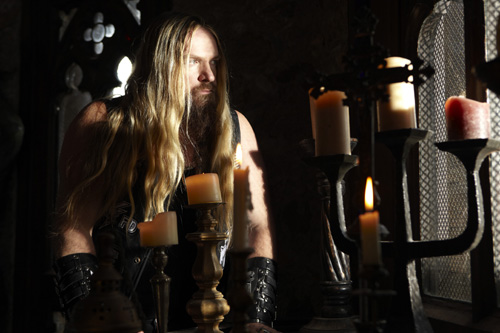 Weeks back when Riffyou.com spoke with the creator of Black Label Society and on again, off again Ozzy Osbourne guitarist Zakk Wylde about his forthcoming Canadian tour and appreciation for jazzercise, we also sought his opinion on a few-specific metal questions.
Here's how that turned out:
Who would you consider to be the greatest metal guitarist of all-time and why?
"You'd have to say the creator of it all is Tony Iommi. He's the godfather of that whole genre of music – he created the whole genre."
Who would you say is the most under-appreciated metal or hard rock band?
"I don't know if they're under-appreciated, but I'd go with Judas Priest. No one really talks about their guitar playing. Glen Tipton's guitar playing…he shreds and is still killing it on the road. His name doesn't come up a lot when you talk about guitar players. I mean, the guitar playing on their records is phenomenal."
Which metal album is your absolute favourite?
"I like Diary of a Madman (Ozzy Osbourne). That one and maybe Screaming for Vengeance (Judas Priest). As far as straight, classic, iconic, amazing songs and performances, and production…they're just timeless."
What has been the worst metal fad? The glam-metal era of the 1980s, or Nu-Metal of the late 1990s and early 2000s?
"It can be any Black Label Society record. Just throw any Black Label album into the mix on that one. Even if we weren't around in the '80s, that doesn't matter. We would've ruined that era as well." [laughs]
If you were left with one guitar from your collection, which one would you want it to be?
"It would have to be either The Grail or The Rebel. I wrote my first album on The Grail, so it would have to be that one."
Please be sure to follow us on Twitter @riffyou and at Facebook.com/riffyou.