The Friday 5: Five Important Questions with Matt Mays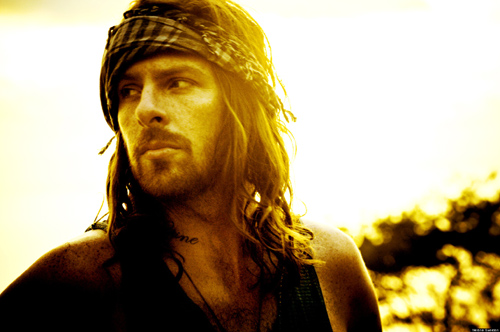 East Coast rocker Matt Mays is gearing up to play three nights at The Horseshoe Tavern as part of the venue's 66th anniversary. And while we opted to not quiz Mays about his whole Rob Ford experience, we did get to ask him five really important questions.
What is your favourite place to play a guitar?
"In a kitchen. I like the acoustics and it's close to the fridge so I can grab a beer pretty quick. And, in the mornings, coffee."
What is the best pre-show meal?
"Pre-show meal is usually sushi…it's light and it burns clean. Steak dinners are usually a bad idea."
Which album pulls you out of a bad mood?
"Take off Your Pants and Jacket by Blink-182."
Which band inspires you the most?
"Bob Marley and The Wailers. They were living in a shanty town and came from nothing. Not only did they become huge, but they inspired so many people. Bob Marley's music is so inspiring and it's nice to see that that can happen…somebody that can make so many people happy. [Also] how someone can get so big from somewhere so small is inspiring to me."
Who is your biggest fan?
"Probably my mother…my folks are awesome. They come to tons of shows and they're super young at heart and come out and have a good time. My mom has kept every single clipping since my first gig when I was 14 [laughs]. She's got binders…she'll print this off the computer and this interview will make it somewhere in the books for sure."
Stay tuned next week for our full interview with Matt Mays