Interview: Monster Truck Stoked & Sizing Up Stages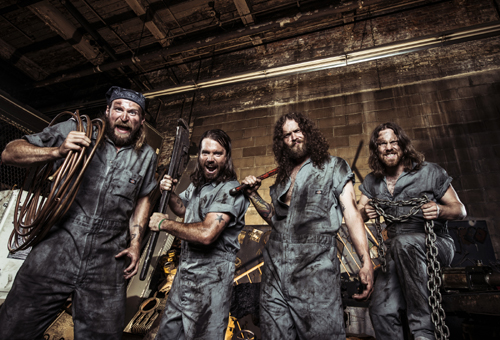 Monster Truck is a sweaty, hairy, talented rock band that works as hard as it plays. On December 4, the guys – Jon Harvey (vocals, bass), Jeremy Widerman (guitar, vocals), Brandon Bliss (keys, vocals), and Steve Kiely (drums, vocals) – kicked off their first Canadian tour as a headlining act, fresh off of a very positive run across Europe.
As the guys roll through the frosty north, they can do so knowing that they're ready for this. Aside from Europe, Monster Truck has already scored stage-sharing time with the likes of Alice In Chains, Deep Purple, Slash, Kid Rock and ZZ Top, to name a few. They've seen how the headliners operate, and now have their shot at taking the next step.
A little less than a week before getting back in the van, Widerman discussed with RiffYou.com the amount of detail in which Monster Truck has put into this tour. Emphasis has been put on everything from ensuring that they hire a crew that knows the intricacies of the band; to the light show; to the kick drum artwork; to the way in which their sets are structured. Nothing, it seems, has been left to chance.
"We feel a lot of pressure to make sure that we're giving people their full money's worth," explains Widerman. "The last thing we would want is somebody walking away saying that it wasn't worth the ticket price. It's probably a worry only magnified by ourselves but we want to make sure we have a great [show]."
Widerman agrees that having the opportunity to tour with the aforementioned rock n' roll heavyweights has provided he and the rest of Monster Truck with the opportunity to learn some valuable lessons. And, although the go-go-go nature of touring makes it hard for one-on-one advice sessions, there are other ways to pick up important tips.
"The more influential lessons learned are gained by watching how they handle their business. A lot of the time, that goes a lot further than having them explain it all to you," says Widerman. "You see how they're treating people, which is usually with the utmost respect and kindness. It's easy to see why those guys are at the level they are at right now, because you see how much work they put into the stuff outside of the show and how pleasant and approachable they are with everybody."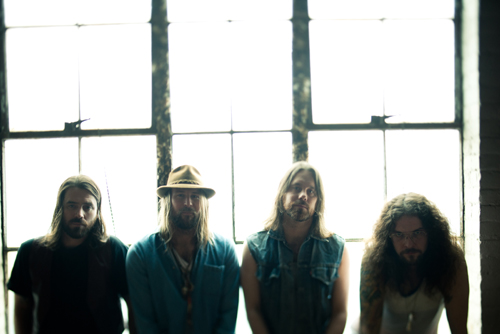 With the upward motion in which Monster Truck's star is now rising, these lessons will become more and more important. The band took home the Breakthrough Group of the Year award at this year's JUNOs, a pair of 2013 Hamilton Music Awards (Record of the Year and Rock Recording of the Year), and has managed to not only get their gritty, heavy-duty rock tracks from The Brown EP (2011) and this year's forceful Furiosity onto the radio, they've managed to have them stay there and succeed.
When discussing the band's rise, Widerman's enthusiasm and confidence in his band can't help but lead the charge.
"During the time we spent three or four years ago writing these songs, I was so excited about what we were doing. I just thought that we were awesome. I was just so excited to be in a band that I didn't want to change any part of," reflects Widerman.
"I remember those early rehearsals and thinking that this was the best thing in the world. I thought that to myself and that was good enough, and I didn't ever think it would be as reciprocated as it has been, especially with the radio and the fan base we've created in Canada," he continues. "I didn't think things would get to that level. I thought I was going to love it for everything it was worth, and at the time that was good enough for me."
Widerman further notes that he believes this is why Monster Truck, as a whole, has managed to succeed the way that it has – the band loves what it does and has been able to find comfort in its steady, yet comfortable rise.
"We are so far into the bonus round, it's hard to expect [the band] to get any bigger," he adds. "I feel that every band is always living on the edge of a knife and it really doesn't take much to be off of it and back to square one. We try to enjoy every moment and not expect it to save our lives or create any rock n' roll dreams."
-Adam Grant