The Gaslight Anthem Releasing "Live in London" DVD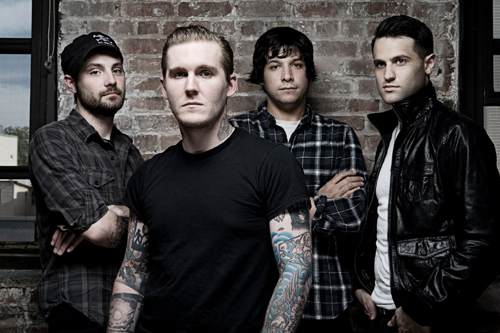 New Jersey's new favourite sons of rock, The Gaslight Anthem, will be releasing their Live in London DVD on December 17 through Mercury Records.
Filmed at The Troxy in London, UK, on March 29 and 30 of this year, the 10-track release relies heavily on material from the band's impressive 2012 album, Handwritten. Right now, fans can visit The Gaslight Anthem's official site for details on how to pre-order the 60-minute event.
The DVD, which has cover art paying tribute to The Clash's London Calling, goes for $13.98, but bundles for men and women are available too. They feature the DVD, a t-shirt, as well as a Live in London poster and sticker, and can be snatched up for $45.
The Live in London setlist is as follows:
1. "American Slang"
2. "The '59 Sound"
3. "Handwritten"
4. "45"
5. "Here Comes My Man"
6. "Too Much Blood"
7. "Great Expectations"
8. "Keepsake"
9. "She Loves You"
10. "Mulholland Drive"