Getting to Know: Montreal Hardcore Quintet, Kennedy

In today's Getting to Know, we meet Montreal hardcore quintet, Kennedy. They may barely survive on the road, but have done so in order to bring you cuts from their latest release's "whirlwind of aggression." If you are in an up and coming band that would like to partake in a Getting to Know feature, contact editor@riffyou.com to receive the questionnaire and instructions. Thanks!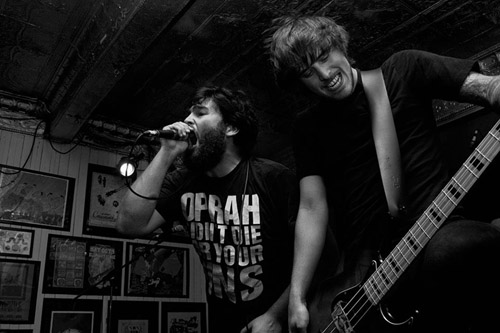 Band Name: Kennedy
Band Members: Matthew Savage (vocals), Luca Santilli (guitar), Felix Crawford Legault (guitar), Connor Johnson (bass), and Kyle Mcallister (drums).
Years Active: 2
City of Origin: Montreal, QC.
Who are you and what do you do?
"My name is Matthew Savage and I am the vocalist of Kennedy."
In 100 words or less, tell us how your band has gotten to this point.
"It's a mix of hard work, friendship, and dedication…or maybe it's just a death wish."
What is your latest release and how would you best describe it to someone who hasn't heard your band?
"Our most recent release would be our five-song EP entitled Other Failures. It is a whirlwind of aggression, with a total play time of 15 minutes and 12 seconds. You can expect fast and in your face hardcore with a punk attitude."
When making an album, which aspect of the process do you put the most time into and why?
"I think all aspects are equally important for any band. Nowadays if a band is making any money, chances are it's at their concerts. So songwriting and rehearsing are incredibly important because that's what people will be hearing when you play live. However, the production quality of your CD is far more important."
What is the best part about your band and why?
"We aren't a polished product; we're five people who are just as passionate and abrasive off stage as we are on. Chances are if you like what you hear and see on stage, you're going to have a good time off it."
What makes your band unique from the rest?
"I wouldn't say this makes us unique per se, but our ability to wear our hearts on our sleeves and just have a fairly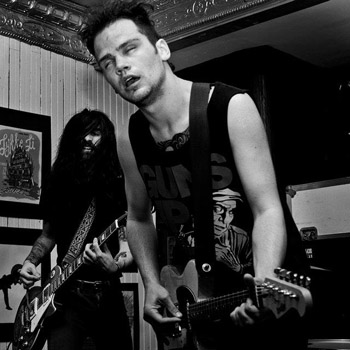 honest 20-40 minutes of raw expression and frustration – in a place that's become more of a business then an art form –  just might make us stick out on the bill that given night."
How does your band survive the challenges of touring/gigging?
"Barely. If we aren't almost dying in horrific accidents, then we're breaking down in god-forsaken towns. Whatever doesn't kill you makes you stronger?"
Would you rather be critically-acclaimed; rich and famous; or an under-the-radar band with a dedicated fan base?
"Dedicated fan base, no doubt. Fame goes with the times, but when you've made a genuine impact in a person's life, then they're just as likely to be at a show when they're 20 as they are at 30 and so on."
If you'd have to compare your band to another one out there, living or dead, who would it be and why?
"It's kind of like if Justin Bieber blamed the government for all of his daddy issues and failed relationships instead of doing his best Aaron Carter impersonation…or Fall City Fall."
Which band/musician would you like to share many drinks with? What would you talk about?
"Kurt Cobain. I'd ask him to wear my shirt and see if Courtney actually killed him."
 Please be sure to follow us on Twitter @riffyou and at Facebook.com/riffyou.