Getting to Know: Canadian Melodic Metal act, Every Hour Kills

In today's Getting to Know, we meet Every Hour Kills, a melodic metal band that would desire custom engraved disposable Fleshlights backstage when playing arena shows. If you are an indie artist or in an indie band that would like to partake in a Getting to Know feature, contact editor@riffyou.com to receive the questionnaire and instructions. Thanks!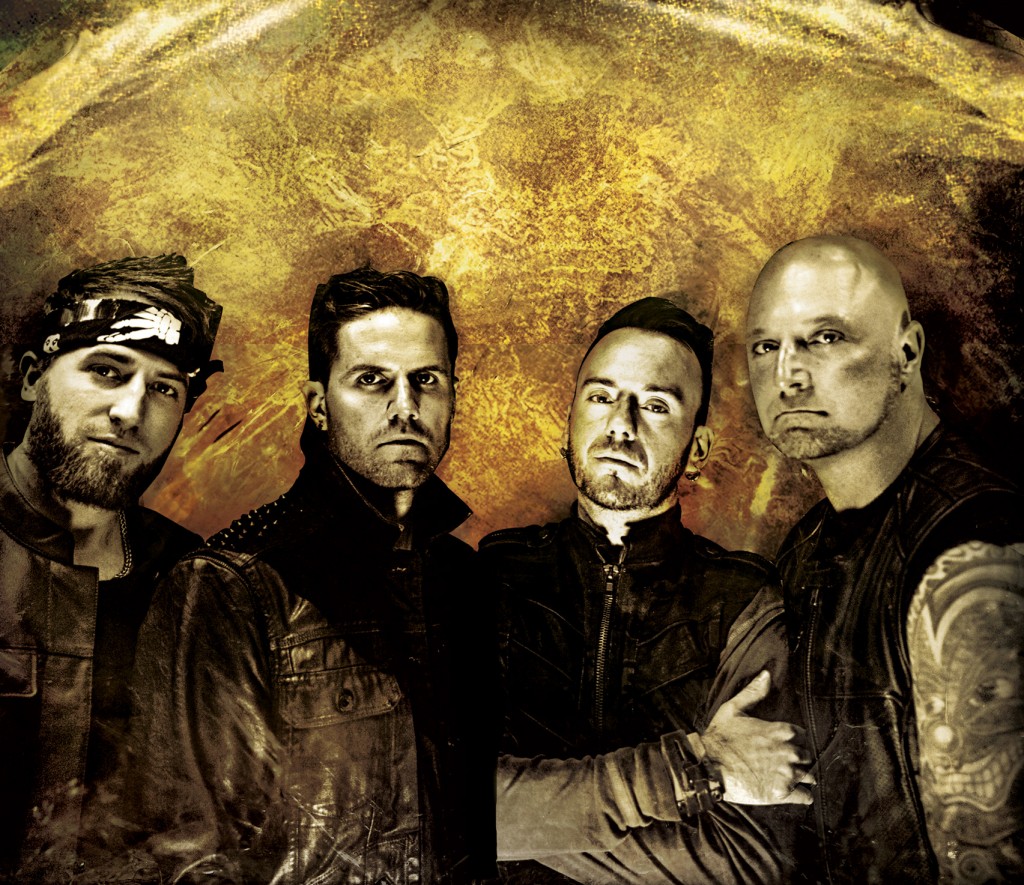 Band Name: Every Hour Kills
Band Members: Jerrod Maxwell-Lyster (vocals), Sacha Laskow (guitars, programming), Robert Shawcross (drums) and Brent Stustky (bass).
Years Active: 2.5
City of Origin: Calgary, Alberta.
Latest Release: Self-Titled EP out September 18, 2015.
Who are you and what do you do?
"I am Sacha. I write, record, play guitar and program. During the day I whittle whimsical elf figurines from organic soap."
In 20 words or less, how would you describe your band?
"Modern melodic metal. That was only three words – work smart not hard. We are for fans of: Soilwork, In Flames, Sevendust, I See Stars and Amaranthe."
Why should people care about your band?
"Because we're better than other bands and we're weird looking." 
What is the most hilarious, frightening, or weird thing you have seen from the stage or while on the road?
"I see sweaty men rubbing against each other and doing kung-fu moves all the time. That's pretty frightening, I guess, but as long as they're having fun! I've seen a lot of projectile vomiting as well."
If you become a band that eventually fills stadiums or arenas, what would be the most ridiculous thing you'd require backstage?
"Custom engraved disposable Fleshlights. The Alien Mouth ones."
Which band could your band defeat in a street fight? What methods would you use to ensure victory?
"Pretty sure we could take any skinny, nerdy hipster Dj-Ent band out there. I'd use a giant turkey leg as a bludgeon just for theatrics. Or perhaps a video game controller."
What is the most pretentious thing you've seen or heard from another musician/band? Did you love it or hate it?
"Musicians are a pretentious lot, probably myself included, #YOLO. I think my favorite thing is a 20-something touring musician telling me how to live/save the world. Like really, the fuck do you know kid?"
How do you feel about smartphones lighting up concert venues instead of lighters?
"Not a single fuck was given."
If you had to be a tribute act for just one band, who would it be and why?
"Rammstein because they have big dicks and probably get laid a lot."
Is it better to burnout than to fade away?
"It's best to roast slowly at 325 degrees basted in your own juices."
Please be sure to follow us on Twitter @riffyou and at Facebook.com/riffyou.