Watch NOFX's Fat Mike Offer a Hipster $100 to Exit his Show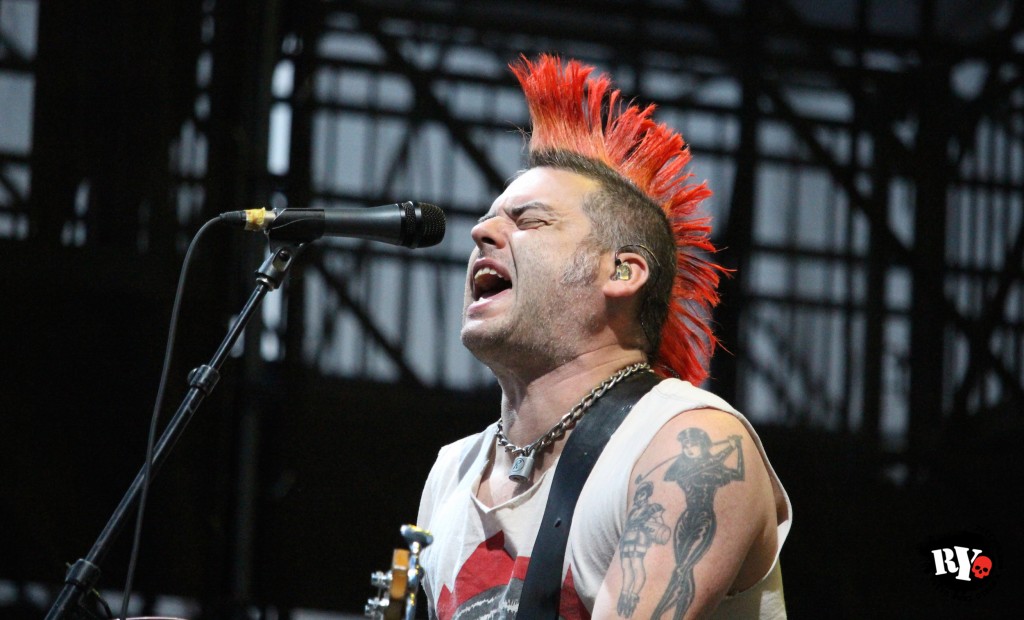 Currently, NOFX is celebrating the 25th anniversary of Fat Wreck Chords by putting on a wicked tour across select North American cities. We were at the Toronto gig and it was pretty damn awesome.
Well, it turns out not everyone is having a great time at this punk rock extravaganza. Take for instance this one fan at Monday's anniversary show in Halifax, Nova Scotia. Apparently, he stood at the front for the NOFX set – complete with a beard and a tie dyed t-shirt – and seemed to rub the band the wrong way.
Initially, NOFX's "Fat Mike" Burkett attempted to pay this individual $100 to leave the show after saying "You have no business being here." When that didn't work, he bought the tie dyed shirt off his back for $20 and promptly tossed it away.
Considering NOFX's well-established humour, it's hard to know if the crowd member was being screwed with, or was in fact an annoying hipster. We guess, only the tie dye-loving, bearded man knows.
Anyways, all of this was fortunately caught on camera. The fun begins at the 1:45 mark.
Please be sure to follow us on Twitter @riffyou and at Facebook.com/riffyou.