Getting to Know: Grunge-Inspired Rockers, noisefeeder

In today's Getting to Know, we meet noisefeeder, a Canadian rock outfit that just wants to eat pepperoni and play video games before getting on stage. If you are an indie artist or in an indie band that would like to partake in a Getting to Know feature, contact editor@riffyou.com to receive the questionnaire and instructions. Thanks!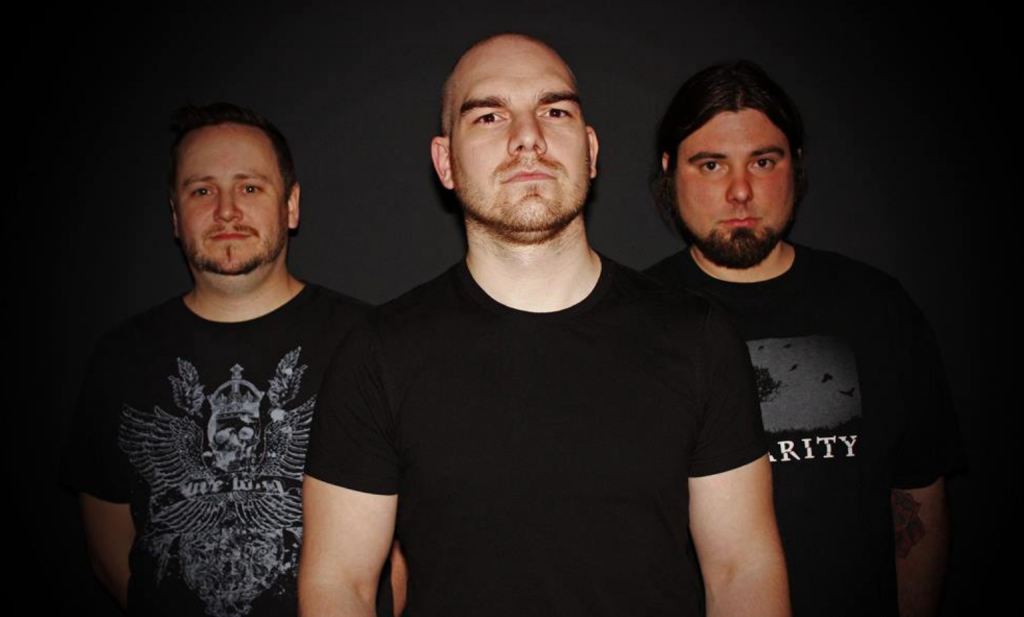 Band Name: noisefeeder
Band Members: Michael Brion (guitar, vocals), Ryan Archer (bass, vocals) and Jason Lower (Drums).
Years Active: 1.5 years
City of Origin: Burlington, ON.
Latest Release: Self-Titled EP
Who are you and what do you do?
"We are noisefeeder, a three-piece hard hitting alternative rock band from Burlington, ON."
In 20 words or less, how would you describe your band?
"Three guys who love to write and play music heavily influenced by the bands we grew up listening to."
Why should people care about your band?
"Our sound is a unique blend of early '90s grunge rock, with a healthy splash of crunchy hard rock riffs."
What is the most hilarious, frightening, or weird thing you have seen from the stage or while on the road?
"We were playing a festival in Oshawa, Ontario and some dude was running around wearing a giant horse head."
If you become a band that eventually fills stadiums or arenas, what would be the most ridiculous thing you'd require backstage?
"I'd say we're all pretty easy going simple guys. We would be content with a Sega Genesis, NHLPA Hockey 93, some pepperoni sticks and a sufficient amount of energy drinks."
Which band could your band defeat in a street fight? What methods would you use to ensure victory?
"Definitely the Lone Rangers. We'd use their own weapons against them – it's all about water guns filled with hot sauce and Stretch Armstrong!!"
What is the most pretentious thing you've seen or heard from another musician/band? Did you love it or hate it?
"We haven't run into anyone like that. We've been lucky enough to share the stage with nothing but great people in great bands."
How do you feel about smartphones lighting up concert venues instead of lighters?
"We're old school and would prefer to see lighters all the way."
If you had to be a tribute act for just one band, who would it be and why?
"Nirvana. That band is the reason we all started playing our instruments and started bands as teenagers."
Is it better to burnout than to fade away? Please explain your answer.
"When I think of fade away, it seems drawn out and painful. It would be better to burn out. Just like a band aid, you gotta rip it right off!"
Please be sure to follow us on Twitter @riffyou and at Facebook.com/riffyou.