Getting to Know: Montreal Art-Rockers, Look Vibrant

In today's Getting to Know, we meet Montreal art-rockers, Look Vibrant. Together, the band hopes to remain a public nuisance for years to come. If you are an indie artist or in an indie band that would like to partake in a Getting to Know feature, contact editor@riffyou.com to receive the questionnaire and instructions. Thanks!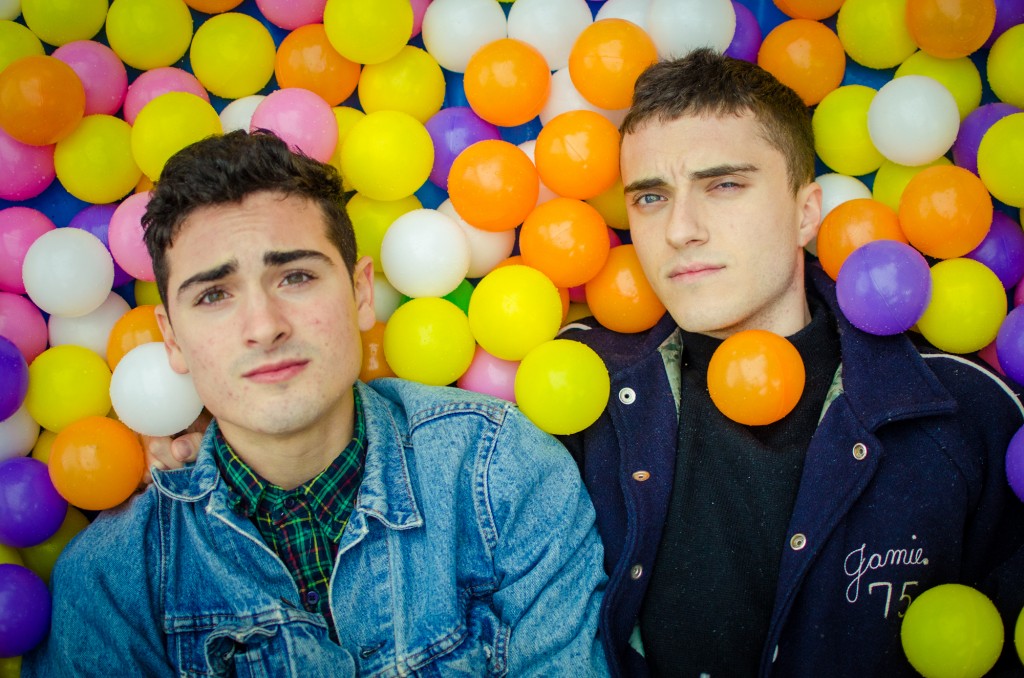 Band Name: Look Vibrant
Band Members: Matthew Murphy (vocals, guitar), Justin Lazarus (vocals, keyboards, samplers), Alex Rand (bass, sampler, backing vocals), Andrew David (guitar, keyboard, backing vocals) and Eli Kaufman (drums).
Years Active: 2
City of Origin: Montreal, QC.
Latest Release: Only Qualms (EP to be released in August, Single to be released before tour.)
Who are you and what do you do?
"We're an art-rock/prog-pop/noise-pop act that want to overwhelm and spread smiles."
In 20 words or less, how would you describe your band?
"Hot tinsel welded into weird shapes and blanketed in boyish wonder."
Why should people care about your band?
"We're trying to blend the vulnerability of a lo-fi sounding recording with a more encompassing sonic palate. Whirling synths, contorted samples, choir harmonies and noise are often incorporated. There's a certain impalpable breadth achieved by the progressive-rock artists of the 1970's – King Crimson and the like. We get a kick out of re-exploring this sound with more of a raw spirit; trying to leave out the gimmicky, cringe worthy moments associated with the genre."
What is the most hilarious, frightening, or weird thing you have seen from the stage or while on the road?
"The first time we played in Toronto, Matt couldn't sing into his mic without being electrocuted. I think there was an ungrounded circuit somewhere between the amps we borrowed and the board. We've also played to a fleet of skate boarders on multiple occasions."
If you become a band that eventually fills stadiums or arenas, what would be the most ridiculous thing you'd require backstage?
"Bloody Reign of Slayer, signed with a 'Slay On' message."
Which band could your band defeat in a street fight? What methods would you use to ensure victory?
"Korn. Butter."
What is the most pretentious thing you've seen or heard from another musician/band? Did you love it or hate it?
"'We don't do digital'" – h8
How do you feel about smartphones lighting up concert venues instead of lighters?
"Save lives – No more venue fires."
If you had to be a tribute act for just one band, who would it be and why?
"Duppy Conquerors. I think there would be a real challenge in being a tribute act for a tribute act. There would be so many layers of expectation to try and shatter."
Is it better to burnout than to fade away?
"Both are bad. We'd like to remain a constant nuisance."
Please be sure to follow us on Twitter @riffyou and at Facebook.com/riffyou.